Environmental, Social and Governance (ESG) report
The information for this report was collated pre COVID-19. The impact of COVID-19 and the actions that we have taken to support our employees and ensure business continuity throughout the pandemic will be included within our 2020/2021 report.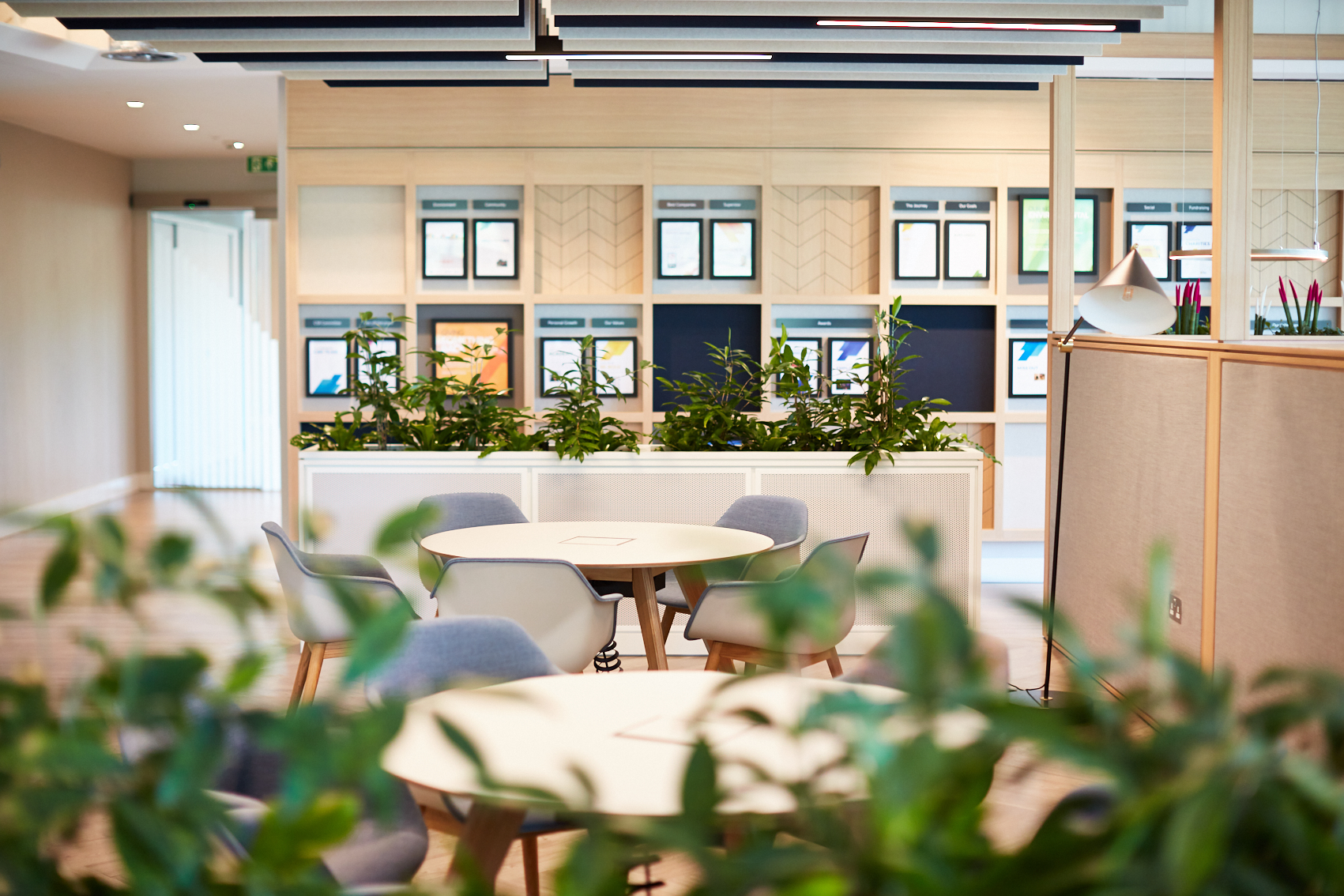 Purpose
Environmental, Social and Governance (ESG) issues are now increasingly being considered by all organisations. This report outlines our values in relation to these areas and the work that we have done in the 2019/2020 Financial Year to meet our ESG values. Zenith's financial year runs from 1 April to 31 March. Our Key Performance Indicators (KPIs) in these areas are stated at the end of this report.
Introduction
Environmentally, we aim to conduct our business in a sustainable manner at all levels. Our sustainability principles influence every area of the business; from the vehicles and advice we provide to customers to the purchasing of office supplies and our use of energy, all the way to the service suppliers that we engage with.
By operating sustainably, we strive to be an industry-leader and inspiration for our employees, suppliers and customers in reducing their environmental impact also. Climate change is the largest existential threat facing society, so it is vital that businesses plan to enable a smooth transition to net-zero carbon.
This is further evidenced by Mark Carney's recent speech at the 2019 Task Force on Climate-related Financial Disclosures summit; "Firms that align their business models to the transition to a net-zero world will be rewarded handsomely. Those that fail to adapt will cease to exist. The longer that meaningful adjustment is delayed, the greater the disruption will be."
Socially, our aim is to create a fulfilled, diverse and inclusive culture where our employee's wellbeing is central, and everyone is able to reach their full potential. Giving back and supporting the local community through partnerships is integral to our aims here also.
Governance signifies the corporate culture that a company has. At Zenith, we care passionately about operating in a transparent manner with effective reporting to senior management and the wider public. The governance employed by an organisation is an indicator of future sustainable growth, profitability and helps ensure trust in us by our customers, suppliers and employees.
Our ESG mission statement
Zenith's ESG objectives can be defined as follows:
ENVIRONMENTAL
Office overview
Zenith operates from two locations across the UK.
Zenith has over 700 employees, with 650 based at our headquarters in Leeds, 80 based at our Solihull office and 24 home-based.
Electric vehicles (EVs)
EV market
The EV market has evolved greatly with some key developments that have supported an increase in the uptake of EVs. Below are some key areas that have impacted the demand for EVs in the last 12 months.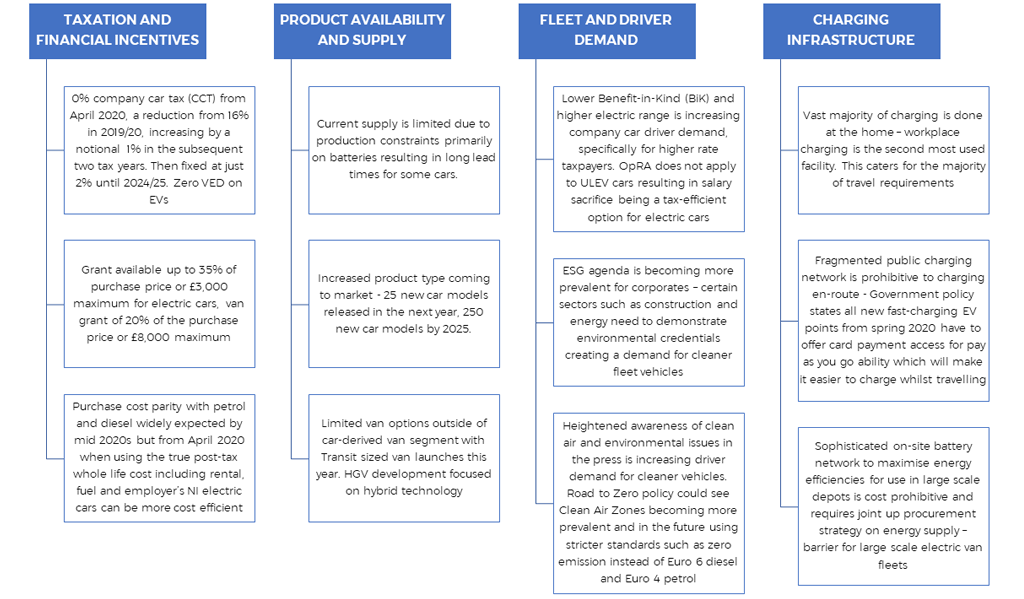 Move to the Worldwide Harmonised Light Vehicle Testing Procedure (WLTP)
From September 2019 all cars now have their CO2 emissions and miles per gallon (MPG) figures assessed under a new emissions testing regime; WLTP. As a result, the average CO2 emissions figures of new registrations has increased by an average of 15-20% in the past year. This has made it difficult for business to assess their fleet CO2 levels.
In July 2019, the government announced that company car tax from April 2020 will be based on a vehicle's emissions according to the WLTP testing regime. To allow businesses to adequately prepare for this, there will be a 2% reduction on company car tax for new cars registered post April 2020 and a freeze in company car tax for all existing cars at the previously announced 2020 company car tax rates. This will mitigate against increases to Benefit-in-Kind (BiK) tax and employer's National Insurance (NI) however most petrol and diesel cars will be more expensive for company car drivers. The effect of WLTP changes may incentivise drivers to opt for lower emitting vehicles.
Zenith's engagement with customers
Over the last financial year, Zenith have proactively engaged with customers to put plans in place to transition to cleaner fuel types. This has involved:
Moving customers polices to be based on Whole Life Cost, which includes not only the lease rental but fuel, employer's NI and corporation tax relief. This has resulted in more customers being able to accurately compare the costs of electric with other fuel (where the rental cost is cheaper but fuel and employer's NI cost higher) which allows them onto driver policies
Introducing customer plans to transition to cleaner fuel types by assessing daily travel requirements compared with the EV range of available and planned future car and van releases
Helping customers develop a driver policy on the usage of EVs to include eligibility and in-use responsibilities such as charging provisions
Making it easy for drivers and consumers to move to EVs by offering support with installing a charge point through the utilisation of partnerships
Evolving and developing proposition to remove the barriers for electric cars such as unrestricted trade-ups.
Zenith's own car fleet
Zenith has joined the EV100, committing to accelerate its own fleet's transition to EVs. The EV100 is a global initiative, by The Climate Group, and brings together forward-looking companies to drive the electric transport transition, reduce air pollution and tackle climate change.
Zenith plans to switch its own fleet to 100% EV by 2025 – five years ahead of the target date required by EV100. Zenith wishes to take the lead in the transition from fossil fuel to electric in the UK, acting as an example to our corporate clients and consumers of how they can maximise the opportunities available through making the move to electric.
Helen Clarkson, CEO at The Climate Group, commented "We congratulate Zenith on joining EV100. This is a great example of a company making a substantial vehicle commitment and sending a powerful demand signal to the market. As a major leasing company committing to 100% EVs on its own fleet by 2025 – five years faster than required under EV100 – they are leading by example and we need every leasing company to follow suit."
Energy Savings Opportunity Scheme (ESOS) Phase II
In 2019, companies defined as "large undertakings" had to comply with ESOS Phase II. Zenith qualifies as a large undertaking as it meets the minimum requirements for employment and also has a turnover in excess of the threshold. To comply, we calculated our total energy consumption during calendar year 2018. This includes the energy consumed from Zenith operations. This includes the electricity used at both offices and transport-related activities in the course of business. This includes travel to and from supplier and customer meetings. We then appointed a lead assessor, The Energy Hub, to audit our energy consumption and look for savings opportunities. The Energy Hub produced a report detailing a series of energy savings recommendations that we will be implementing over the coming years. We sent the report to the Environment Agency and notified them of our compliance with ESOS Phase II on 4 December 2020.

Employee Travel
Reducing the environmental impact created by direct Zenith activities, such as through employee travel is a key ambition. This is reflected in the KPIs. Employee travel includes travelling to and from our office, plus travel to and from customer or supplier meetings off-site. Our initiatives focus upon our employees using more sustainable methods of transport for company travel. Examples of initiatives include:
Implementation of a new booking system for all company travel
Allowing employees to purchase season-ticket loans for public transport via salary sacrifice
Regular internal communications promoting the use of public transport and car sharing
Creation of a travel forum to better understand the travel needs of our employees' and helping create an action plan to implement any required changes
Annual travel roadshow with contacts in attendance from local bus companies, Northern Rail, M card
Two EV charge points available at the Kirkstall Forge office for all employees to use for 2 hours at a time for no cost.
We also conduct an employee travel survey to understand how we can assist our employees to continually use more sustainable methods of transport.
Office Waste Reduction
Zenith aims to recycle 80% of waste generated in their offices. From the 01 April 2019 to 31 March 2020, Zenith recycled 85.5% of its mixed glass, mixed municipal (defined as non-hazardous household and commercial waste), organic food and paper and carboard waste across both offices sent to recycling. We also aim to educate our employees to reduce waste in their personal lives and behave more sustainably. A recent example was the 12 tips for recycling awareness campaign for Christmas 2019. This included posters, newsletters, desktop backgrounds.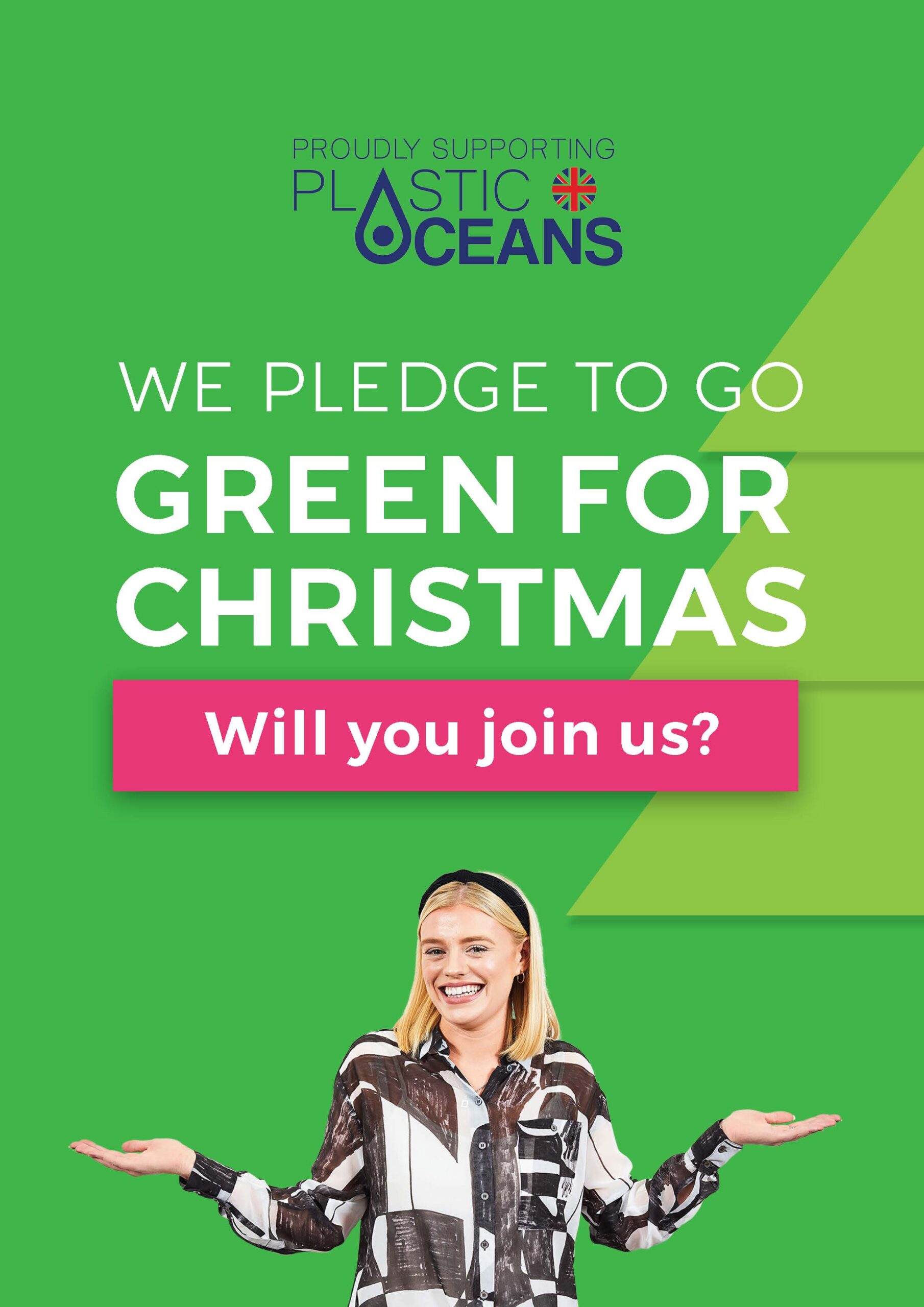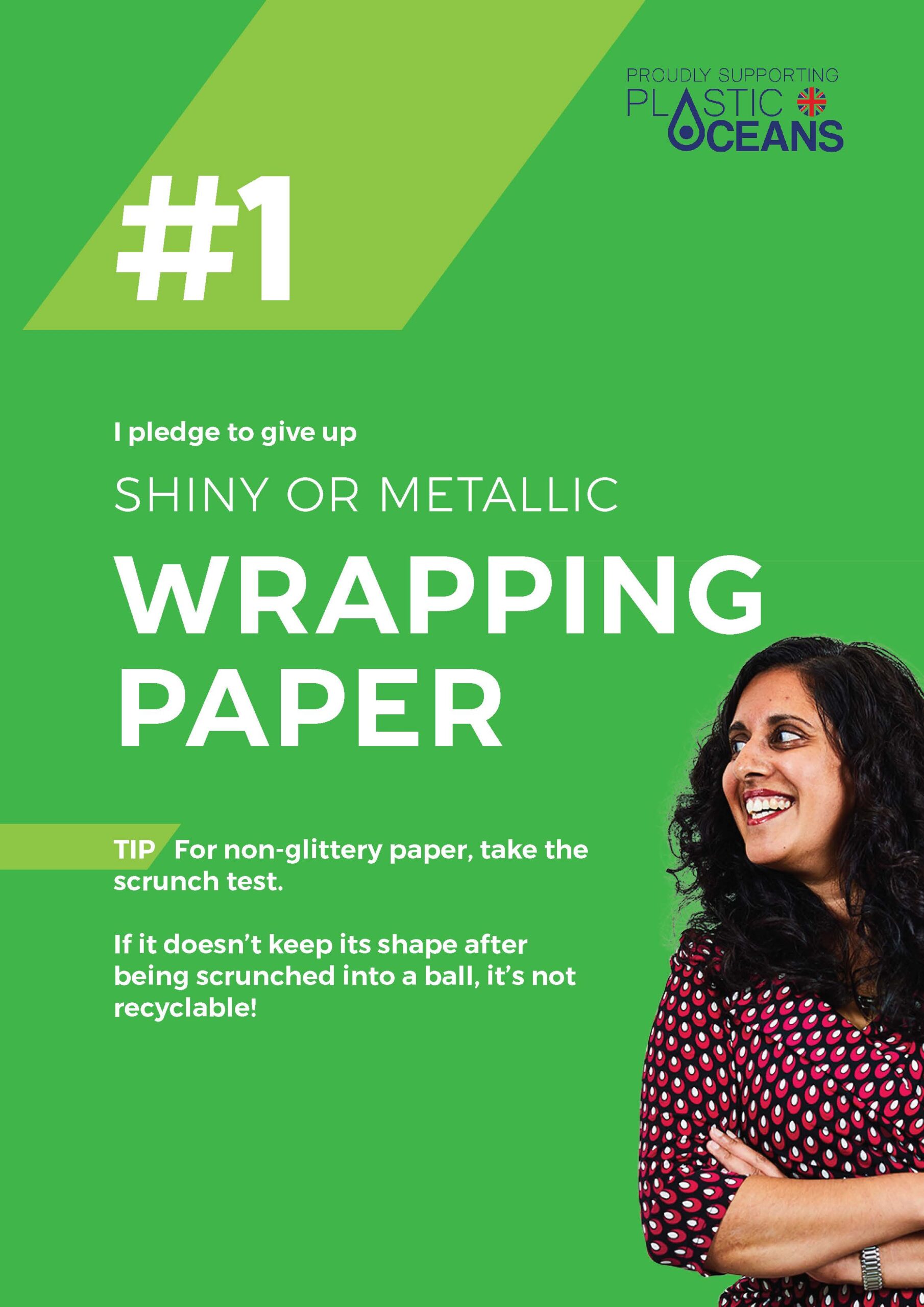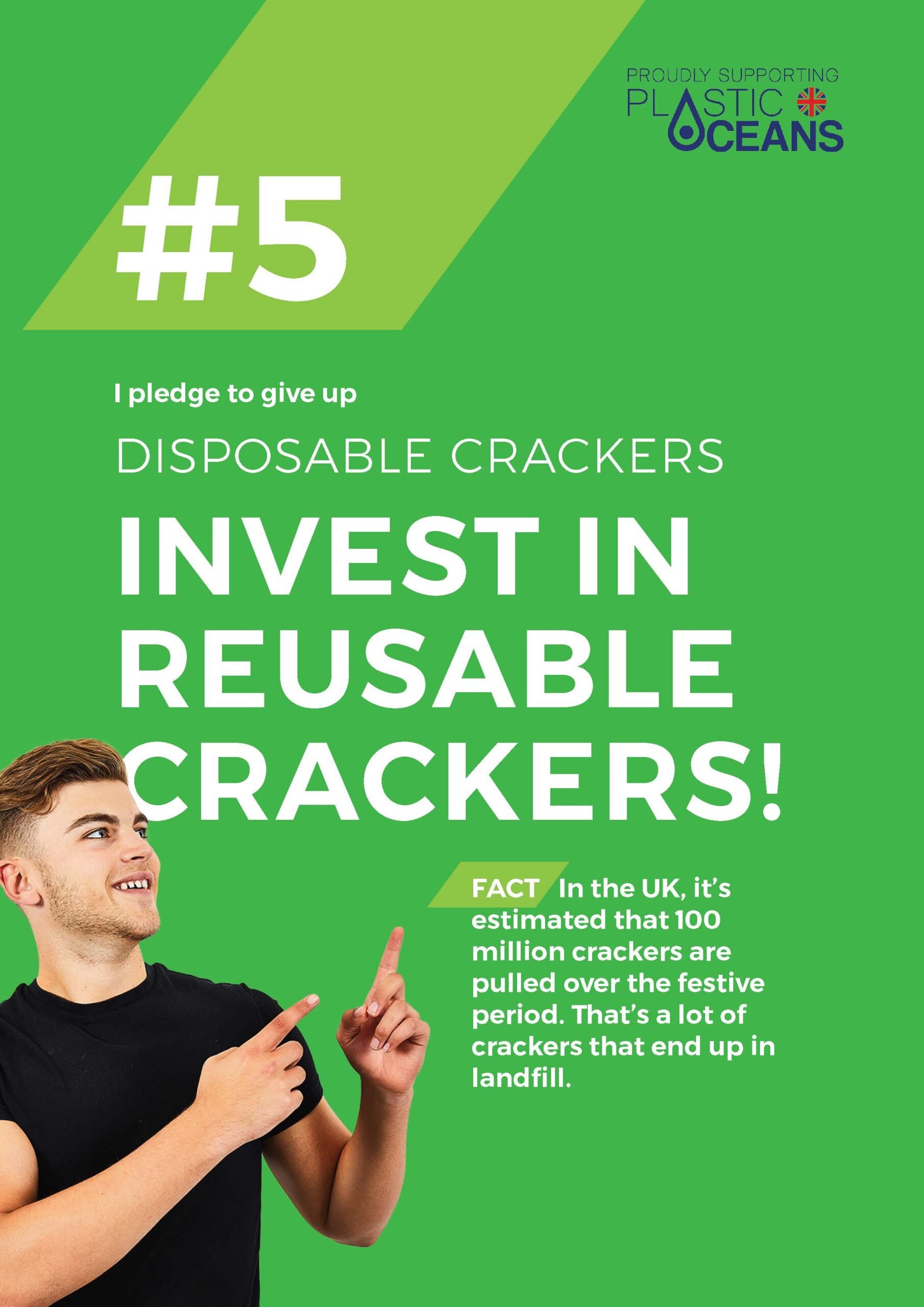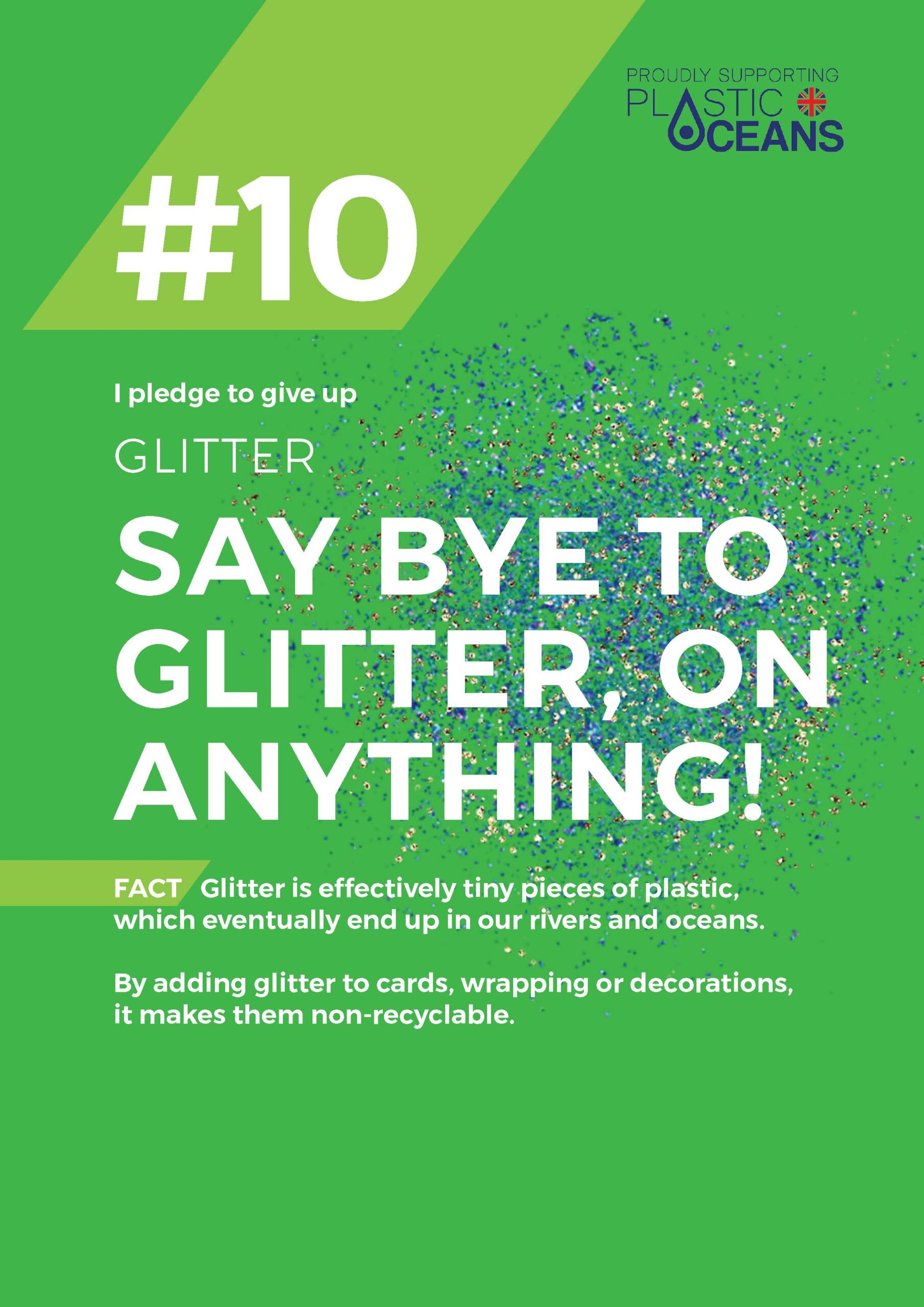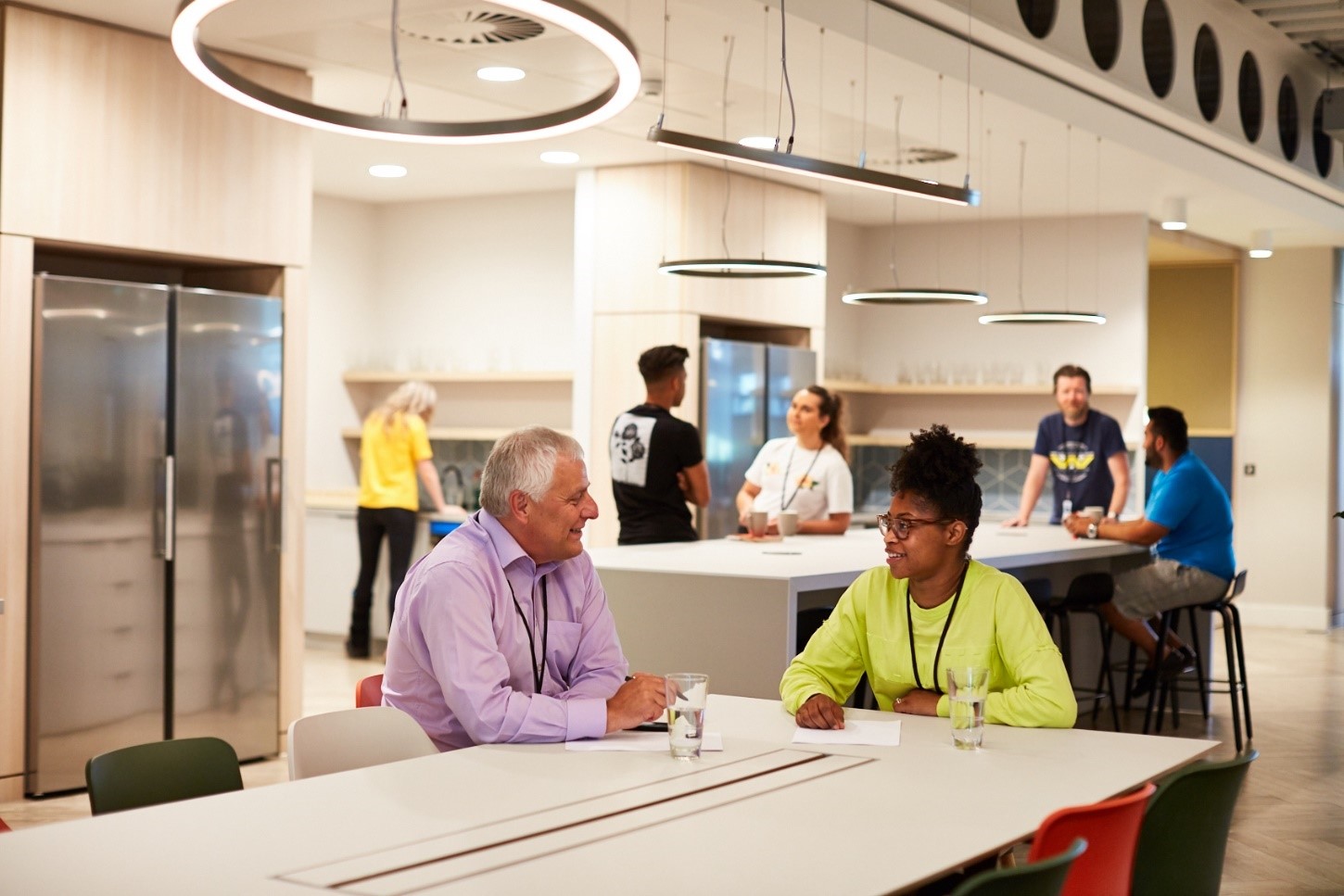 Case study
Consultancy review solution for a fleet of 900 cars and 1,200 cash takers.
Challenge
Retain cost base at the current level
Increase employee satisfaction through increased choice for business need drivers who have the choice of two manufacturers
Increase benefit value for perk drivers – currently 85% of perk drivers choose a cash alternative
Introduce a policy that helps reduce the environmental impacts of fleet and supports the businesses sustainability credentials – current fleet was 70% diesel and 30% petrol with 18 cars hybrid or plug-in electric.
Solution
Move from policy based on the rental to a policy based on Whole Life Cost
Introduced three more manufacturers onto policy, which protected discount levels but meant more manufacturers with electric and low emitting cars could be brought onto policy
Review completed of daily travel showed that 50% of the fleet would suit electric cars
Driver survey showed 43% of business need drivers and 52% of perk drivers would have a hybrid, plug-in or electric powertrain as their preferred choice for their next car
Focus on total cost to the driver rather than looking at BiK and trade up as separate costs. Allowed for more accurate way for drivers to assess their car costs
Driver communications on scheme launch to focus on education on how to use an electric car and identifying which fuel type will work for travel requirements
New policy includes significantly higher proportion of alternative fuels and options for electric cars in all grades.
The variety of products offered by the Zenith Group means we can help a variety of customers smoothly transition to either EVs or plug-in hybrid vehicles (PHEV). The case study above is an example of the work we have done assisting our corporate customers however we also have a Personal Contract Hire (PCH) product through ZenAuto. The ZenAuto team care passionately about helping the consumer select the most suitable vehicle for their needs whilst also supporting them in reducing their environmental impact.
Our commitment to be an industry-leader regarding EVs and helping drive the institutional change from petrol and diesel vehicles towards more sustainable alternatives is supported by a specific KPI. This can be found at the end of this report.
SOCIAL
Community investment (CSR)
At Zenith we care passionately about our employees, our clients, our suppliers, our communities and our environment. Through our community activities we make a positive contribution to our environment and society, focussing on educational achievement, employability, community and environmental support.
We achieve this through established educational partnerships and programmes, bespoke community and environmental projects, employee volunteering, fundraising and sponsorships.
Social challenges we want to address:
Low educational achievement
Young people with low employability aspirations
An ageing population and the digital divide
Community and environmental support
Working in a residential community
Charitable giving to local and national charities.
Zenith has a CSR team of 29 people covering both offices. They are passionate and driven to giving something back meaning they help shape and drive our initiatives.
The volunteering figures for our last three financial years can be seen in the table below.
Financial Year
Volunteering activities
Volunteering hours
Employees involved
Diversity and Inclusion
Zenith operates a Diversity and Inclusion Committee that is responsible for monitoring our efforts to embrace and celebrate diversity. The Committee reports back to Zenith HR director. Zenith has, and will always, aim to become leaders in diversity and inclusion, and will educate the business on the merits of ensuring that Zenith's workforce is truly diverse and inclusive.
Zenith are committed to promoting and creating a workforce that encourages all people to be the best that they can be. Zenith will ensure that all employees can be their true self at work, in an environment where all people are empowered to speak up and perform to their potential.
All employees, when joining Zenith, undertake diversity, inclusion and equality training. Zenith shall attract and retain the best possible talent from across the area and will ensure that its workforce reflects the diverse community that Zenith is part of.
Following the publication of this report, Zenith will launch a Diversity and Inclusion Policy.
Health and wellbeing
Zenith is committed to reducing all stigmas surrounding mental health in the workplace. We refuse to let our employees suffer in silence, in what can be a stressful environment. It is for this reason that, within the last two years, over 50 of Zenith's employees have been trained as Mental Health First Aiders. These First Aiders are present, so that our employees have someone to talk to in times of crisis. Weekly mindfulness, wellbeing and stress awareness sessions, held in Zenith's ZenDen, have been very successful within Zenith's workforce.
Further to mental wellbeing, we take an active role in our employee's physical wellbeing. This is evidenced by all Zenith employees having access to an onsite GP, who visits Zenith twice a week. In addition, Zenith operates various sports clubs (including weekly yoga sessions) and supports a successful Bike to Work scheme.
In acknowledging that our employees deal with various matters outside of the workplace that affect their wellbeing, Zenith operates an employee assistance helpline. The helpline offers support, 24 hours a day, 7 days a week, on a range of issues including debt, relationships, insurance and legal advice. Further to this, our employees have access to free telephone and face-to-face counselling sessions, site accredited coaches, private medical insurance (company funded) and a voluntary Health Cash Plan.
Zenith is continually evaluating and developing new approaches in supporting our employees' health and wellbeing. Following the publication of this report, Zenith are rolling out a resilience training program for managers and team leaders. The program has been designed to enable managers to be effective in their listening skills and enable them to handle and deal with the challenges that their team face. The training is designed to help managers take on more responsibility in this regard, but without taking on the burden of responsibility when they leave the workplace.
Zenith Academy
The Academy provides learning and development opportunities to all our employee's directly linking to our company strategy. We want our employees to innovate, improve and grow the company. The goals of our academy are:
Build a best-in-class employee experience to retain, attract and develop the best people
Grow a pipeline of future talent through our apprenticeship programmes to achieve long term balance and diversity
Build engagement levels to retain a Best Companies accreditation and regain our Top 100 Company to work for status.
Academy achievements
People
Certification
ILM Level 3 Team Leading
65
Accredited
City and Guilds Level 1 Award in Customer Service
97
Accredited
Excel Training
204
Bespoke internal course
Transport Manager Road Haulage CPC
2
Accredited – Industry Specific
ICFM Introduction to Fleet
32
Accredited – Industry Specific
BVRLA Introduction to Fleet
257
Accredited – Industry Specific
Zig Zag Business Awareness
600+
Industry specific
Personal Development Soft Skills
267
Personal Development
Winning Conversations Development Programme
76
Personal Development
DISC Team Building Programme
234
Personal Development
Induction
267
Bespoke Internal course
Internal Industry Specific Training
284
Bespoke Internal course
Personal Sponsorships Finance qualifications AAT/CIMA Marketing DegreesProject Management PRINCE 2
56
Accredited
Apprenticeships
Supporting young people into work and a professional environment is a main focus of our aims at Zenith. Providing young people with employment and skills benefits both the local community and the individual. Also, by nourishing young people's professional development it naturally helps them grow personally.
Since 2016 the Zenith apprenticeship programme has supported over 40 people with further learning whilst working.
The programme is supported by a team of mentors, providing dedicated 121 sessions with each apprentice throughout their first year. We offer an experiential programme that includes:
Industry visits such as car factories, auctions, accident repair centres
Presentation training
Pizza Fridays
Presentations to the Board
Meetings with the CEO
Organising CSR activities
Attending careers fairs.
Apprenticeships support our 'grow your own talent' strategy and are crucial to our continued growth.
This table shows the number of apprentices between financial years 2016-2019 by department:
Department
Number of apprentices
Operations (car and van)
16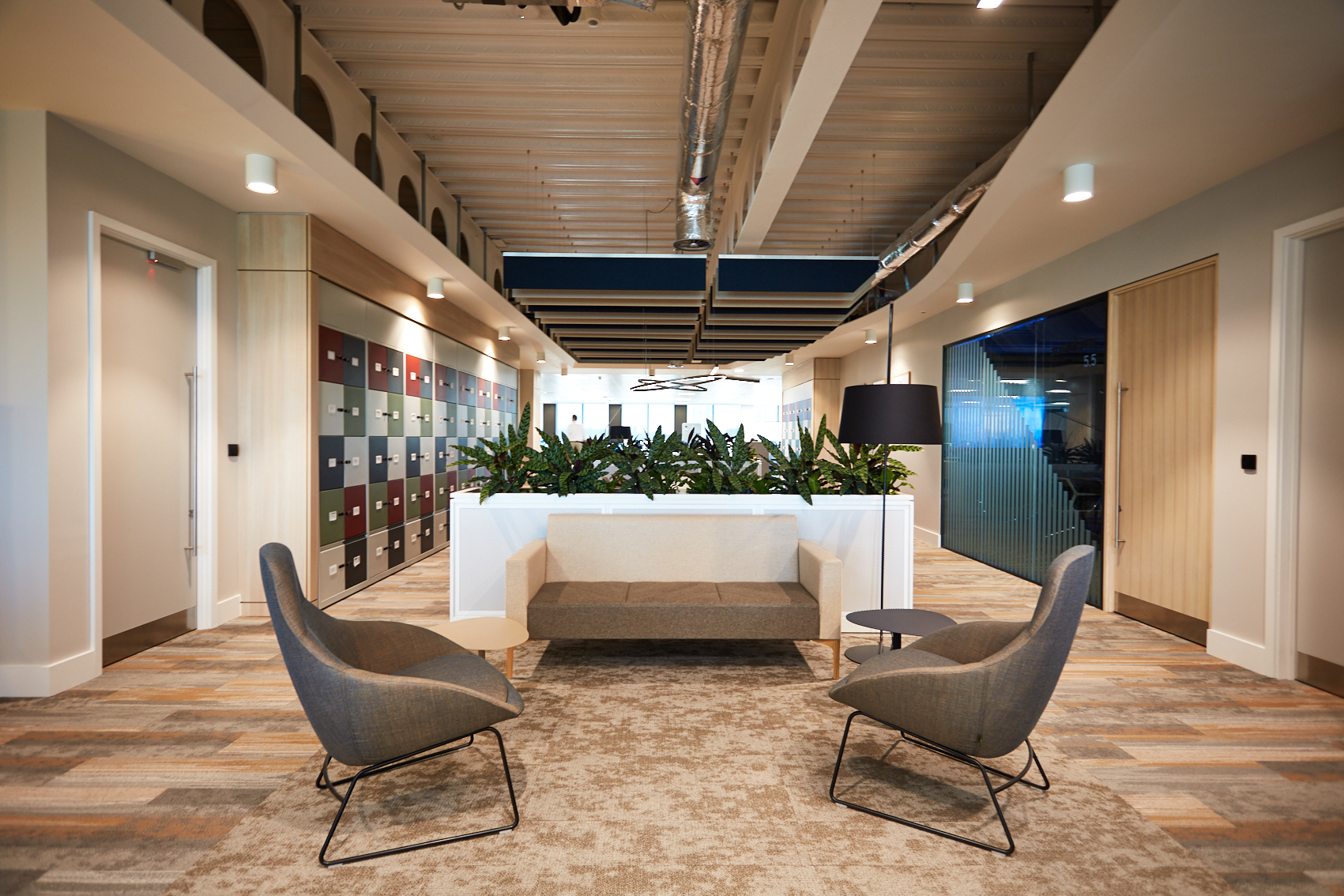 GOVERNANCE
Board and committee structure
Boards
Holding Board
Responsible for ensuring the success of the Zenith Group by collectively directing its affairs whilst balancing this against the interests of its shareholders and relevant stakeholders where appropriate. It provides the organisation with strategic direction, purpose and governance within a framework that enables risk to be assessed and managed, and commercial opportunities to be realised. It ensures this is in accordance with the FCA regulatory requirements which are applicable to certain businesses in the Zenith Group.
Leadership Board
Implements the policy and strategy adopted by the Holding Board and deals with all operational matters affecting the Zenith Group of businesses.
It provides strategic leadership and governance of the organisation within a framework that enables risk to be assessed and managed, and commercial opportunities to be realised. In support, it reviews management performance, sets behavioural standards and ensures the necessary financial and human resources are in place for the business to meet its objectives.
Executive Committees
Car and Van Executive Committee
Responsible for the review and oversight of matters associated with the performance of the 'Car and Van' asset business channel, including, where appropriate, the consideration of risks in need of escalation to the Zenith Group Risk Committee.
It reviews key performance topics that underpin the ongoing effectiveness of existing process and behaviours within the channel, covering operational, commercial and regulatory.
Consumer Executive Committee
Responsible for setting the overall strategic direction of the consumer businesses and providing the review and oversight of matters associated with the performance of the 'Consumer' asset business channel. This includes, where appropriate, the consideration of risks in need of escalation to the Zenith Group Risk Committee.
It also reviews key performance topics that underpin the ongoing effectiveness of existing process and behaviours within the channel, covering operational, commercial and regulatory.
HGV and Commercial Vehicle Executive Committee
Responsible for the review and oversight of matters associated with the performance of the 'Commercial Vehicle' asset business channel, including, where appropriate, the consideration of risks in need of escalation to the Zenith Group Risk Committee.
It reviews key performance topics that underpin the ongoing effectiveness of existing process and behaviours within the channel, covering operational, commercial and regulatory.
Rental Executive Committee
Responsible for the review and oversight of matters associated with the performance of the 'Rental' asset business channel, including, where appropriate, the consideration of risks in need of escalation to the Zenith Group Risk Committee.
It reviews key performance topics that underpin the ongoing effectiveness of existing process and behaviours within the channel, covering operational, commercial, regulatory and supply chain.
ESG Committee
In 2019, we created the ESG Committee. The committee is comprised of senior stakeholders across the business.
The Committee is collectively responsible for setting our ESG agenda. They meet every two months to monitor our progress in achieving our goals and objectives regarding ESG. The committee reports upon our strategy progress both internally and externally.
Committees
Our Board structure is also supported by several Committees. Committees are delegated responsibilities and tasks. They also provide management information to the Boards to enable effective decision-making. Examples of committees includes: Supplier Governance and Risk Committee, Information Standards Committee, Health & Safety Committee, Corporate Social Responsibility, Audit and Risk Committee, Voice of the Customer Committee. Temporary Committees are also created from time to time in response to key external factors such as Brexit.
Financial Conduct Authority (FCA)
The Zenith Group has four companies within the structure that are authorised and regulated by the Financial Conduct Authority (FCA); Zenith Vehicle Contracts Limited, Provecta Car Plan Limited, ZenAuto Limited and Leasedrive Limited.
Our policies and procedures are aligned with regulation and legislation to ensure that the customer is always treated fairly throughout their interaction with Zenith. The regulations and principles of Treating Customers Fairly are reflected and embodied in our policies and procedures across the full Zenith Group.
Anti-corruption
Zenith has zero tolerance to actions and activities that knowingly breach bribery and corruption legislation and regulations. We are firmly committed to acting with integrity, due skill, care, diligence and fairness both internally and with external parties during commercial relationships.
We have a range of policies that support our belief in this, including:
Anti-Money Laundering Policy
Anti-Fraud, Bribery and Corruption Policy
Conflicts of Interest Policy.
Further training will be provided to targeted employees on each of these policies over the next year.
Zenith's approach to anti-corruption helps us achieve our goal of protecting our employees, customers, shareholders and the reputation of the organisation.
Over the past year, we have reviewed several policies. This review of all policies guarantees that our business practices and culture are in line with current legislation and regulation.
Whistleblowing
Zenith actively encourages, champions and supports whistleblowing. At Zenith we seek to foster a culture where employees feel able and comfortable to raise concerns without fear of repercussions.
We believe a corporate culture that actively encourages and raises awareness of whistleblowing creates a better environment for employees and a more successful business.
We have an established whistleblowing policy at Zenith. This begins with induction training where information on whistleblowing is provided. Posters are situated throughout the office and tailored training is planned for the next year.
We are partnered with an independent third-party whistleblowing platform; Expolink, Europe's leading outsourced whistleblowing service provider. Concerns can be reported confidentially or anonymously through a free-phone hotline, mobile app or web-reporting tool.
Our whistleblowing culture, awareness and training is championed and delivered by group compliance.
Human rights and labour standards
Zenith recognises the right of every individual to liberty, freedom of association and personal safety. We observe internationally recognised standards set out in the UN Universal Declaration of Human Rights and the International Labour Organisation (ILO) Conventions. We have a suite of policies and procedures that support our commitment to upholding excellent labour conditions for our employees.
Harassment and bullying
Grievances
Equality and diversity
Health and safety
Child labour and safeguarding
Modern Slavery and human trafficking.
We publish an annual modern slavery transparency statement on our website. This outlines the steps we have taken to ensure that modern slavery and human trafficking offences are not occurring within our business or supply chain. It also evidences our commitment to be an industry-leader in tackling unequal labour conditions globally.
Recent examples of measures we have taken to ensure that modern slavery offences are not occurring within our business and supply chain include; investigations into business practices for car washing and valeting within our supply chain, employment standards at our waste management suppliers and mica mineral sourcing by our vehicle manufacturers. Further detail on our investigations can be found in our Modern Slavery Transparency Statement on our website.
We also require all suppliers to adhere to the same standards and this is outlined further below in the 'suppliers' sub-section.
Business continuity
The continued success of our business depends on our ability to deliver continuous service in line with prevailing regulations. In maintaining this capability, we rely on many of our internal resources, systems and a number of critical third parties. The purpose of our business continuity management programme is to maintain robust and proven plans and procedures, enabling us to respond quickly and effectively in the event of an unforeseen disruption which threatens our employees and/or the continued operation of our core services'.
Zenith is committed to effective business continuity and resilience with the appropriate treatment of identified risks which threaten to impact our people and business operations. The rationale behind this is to ensure the safety and wellbeing of all employees, service users, customers and our stakeholders, the protection of property, continuity of critical business operations and preservation of the Zenith brand and reputation. We routinely test and review our approach to business continuity and are confident our system is both performant and appropriate to our requirements as a business.
Information security and data protection
Zenith work in a data-driven environment where information security and data protection are of paramount importance. Our customers, both corporate and consumer, trust us to handle their data in an effective, compliant manner. We always aim to achieve industry-leading and international best practice. To guarantee this we have embedded policies, procedures, accountability, training and risk management structures.
To assist us in achieving our goals and safeguard the interests of the data subjects, we use a Governance, Risk and Compliance (GRC) software system. The system allows us to operate in line with the seven principles of Data Protection. It specifically assists us in the following tasks; the tracking of Individual Rights Requests from Data Subjects, the logging, tracking, ownership of data incident handling, risk management and keeping the Record of Processing up to date.
Since 25 May 2018, we have received 46 individual rights requests that have all been handled within the statutory timeframe.
We have had 0 incidents notified to the Information Commissioner's Office (ICO).
Growth Share Scheme (GSS)
Zenith is proud to offer its employees the opportunity to share in its future success and growth by participating in its employee share ownership scheme, the GSS. Employees are invited to join the GSS based on service or grade qualification on an annual basis and almost 50% of employees are participating in the GSS.
The objectives of the GSS are to:
incentivise and retain employees
attract and recruit high calibre people
differentiate Zenith against other recruiters
reward loyalty
motivate to achieve our business objectives
allow our people to share in the growth and success of Zenith.
Suppliers
Zenith strives to continually develop and promote high ethical, moral and social standards. Our two sites are entirely office-based. As such, Zenith has an extensive supply chain to deliver our services to customers.
Prior to engaging any new supplier, they are put through a rigorous commercial and due diligence process. This is led by our Procurement department in conjunction with Group Compliance, Information Security and Legal. The due diligence onboarding process is supported by policies and procedures such as the Procurement and Supplier Lifecycle Policy.
Our initial engagement with all suppliers is commercial focused. The commercial focus is upon the operational and financial viability of any relationship between the supplier and ourselves.
Following the initial assessment of the commercial viability of the supplier, Zenith will complete stringent due diligence focussed upon Information Security, data protection, anti-corruption standards and the human rights, labour condition practices employed by the supplier.
Any specific risks highlighted by our internal departments regarding the specific industry sector, geographic location or other concern will be subject to enhanced due diligence at this stage. The enhanced due diligence will be led by the relevant subject matter expert within Zenith.
Our procurement policies and procedures are striving to make our supply chain develop and promote the highest ethical, moral and social standards possible.
Training
New starters must attend an initial two-day induction to understand Zenith's history, values and business departments. They are also enrolled on e-learning modules on health and safety, anti-bribery and corruption, money laundering, information security and data protection.
This is followed up with a classroom session for all new starters. This is held quarterly and focuses on the following areas: equality, diversity, anti-fraud, bribery and money laundering, data protection and information security.
Existing employees are required to undertake at least annual refresher training sessions. This includes workshops, classroom training, e-learning, emails and poster campaigns. Topics covered annually for all existing employees include:
Data protection
Information Security
Anti-bribery
Anti-money laundering
Complaints
Vulnerable Customers
Treating customers fairly (TCF)
In September 2019, we relaunched our e-learning compliance platform. All employees have been enrolled on data protection, information security, anti-money laundering and anti-bribery and corruption courses and phishing courses.
Completion of training is monitored through online completion reports and signed attendance sheets.
Training content is reviewed on a rolling, annual basis by the relevant subject matter experts.
In 2019 we also launched a specific 'Safeguarding Data' campaign. This involved co-ordination between group compliance, marketing, HR and information security. The campaign involved practical classroom sessions. These sessions included employee-led activities focused on effective practices to safeguard our data at all times. The classroom sessions were supported by visual posters and desktop backgrounds (see example), reminding our employees of the need to always be vigilant in their handling of data.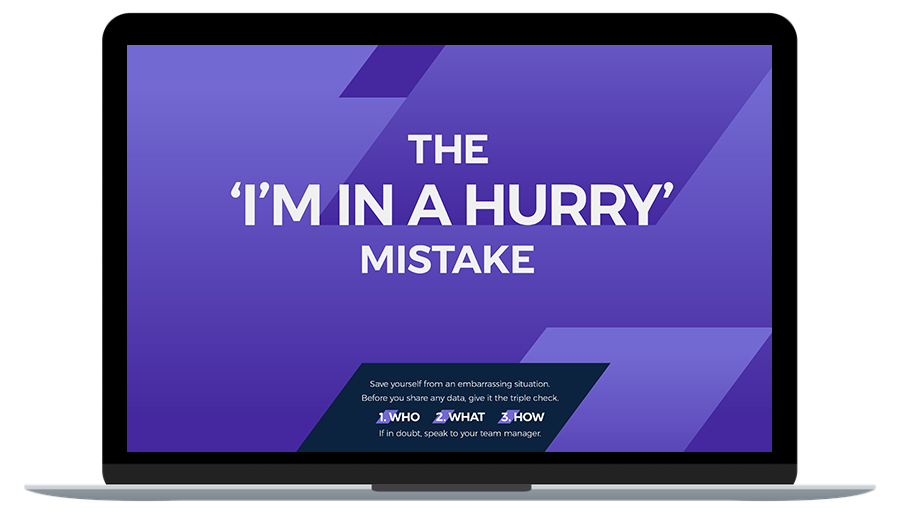 Environmental
Commitment
KPI
Reporting period
Result
To provide fleet policy design advice to our corporate customers enabling them to maximise the uptake of EVs
100% of corporate customers advised on policy to encourage PHEV (plug-in hybrid EV) and EV cars onto fleet
2019/2020 Financial Year 01 April 2019 – 31 March 2020
100% of corporate customers advised
To increase the proportion of plug-in hybrids and EVs as a % of the total orders
Increasing the % of vehicle orders for PHEV and EVs across each of the following fleets year-on year: Funded car fleet ZenAuto LCV
2019/2020 Financial Year 01 April 2019 – 31 March 2020
The figures below compare the % proportion of plug-in hybrid and electric in the order banks for FY19 and FY20 Funded car fleet = Proportion of PHEV/EV orders has increased from 9% (2018-19) to 32% (2019-20) ZenAuto = Proportion of PHEV/EV orders has decreased from 7% (2018-19) to 4% (2019-20) LCV = Proportion of PHEV/EV orders has increased from 0.25% (2018-19) to 1% (2019-20)
To increase use of more sustainable methods of commuting to and from the Zenith HQ office
Increase in the % of employees travelling to work by methods other than travelling on their own
June 2019 travel survey compared to February 2018 travel survey* *new employee survey due and will be included in the next report
Use of public transport, walking or cycling to work has increased by 8% to 53%
To recycle waste from Zenith offices
Send 80% of mixed glass, mixed municipal (defined as non-hazardous household and commercial waste), organic food and paper and carboard waste across both offices to recycling 0% of waste in Kirkstall Forge is sent to landfill
2019/2020 Financial Year 01 April 2019 – 31 March 2020
85.5% of mixed glass, mixed municipal (defined as non-hazardous household and commercial waste), organic food and paper and carboard waste across both offices sent to recycling
Social
Commitment
KPI
Reporting period
Result
As a responsible business, Zenith aims to enrich the local community and our own employees through volunteering opportunities
Zenith employees to provide 300 hours of volunteering 2019/2020 Give 100 local students experience through work ready, such as work place visits, interview practice and mentoring A work-ready event aims to help participants acquire valuable employment skills and attributes
2019/2020 Financial Year (01 April 2019 – 31 March 2020)
Zenith employees provided 508 volunteering hours in 2019/2020 Zenith directly supported 115 local students experience through work ready events such as work experience week in Leeds & Solihull offices Zenith also attended 3 school careers fairs with student attendees in excess of 100 at each
Charitable giving has always been part of life at Zenith. Our CSR and social teams work hard to support events throughout the year. A programme is agreed each year and a fundraising target for our Charity of the Year is set. The Charity of the Year is chosen by Zenith's employees
To fundraise a total of £15,000 throughout the year In 2018/2019 we fundraised £13,048.00 for Dog's Trust
2019/2020 Financial Year 01 April 2019 – 31 March 2020
Zenith fundraised £20,965.35 in total for our Charity of the Year The Charity of the Year is chosen by Zenith's employees and was Plastic Oceans for 2019/20
To provide employment opportunities through the nurturing and developing of future talent via the apprenticeship programme
Aim for 50 apprentices in 2019/2020 Aim for 75% of apprentices gaining a full-time role
2019/2020 Financial Year 01 April 2019 – 31 March 2020
Zenith employed 55 apprentices during 2019/2020 Apprenticeship retention rate was 87% in 2019/2020 and 100% for those apprentices that completed the programme
To provide a positive working environment where all employees feel fulfilled and valued
Ensure that 5% of total employees are mental health first aid trained Achieve a wellbeing score of 4.5 out of 6 in the Best Companies survey for 2020 (Our 2019 score is 4.39) Provide wellbeing training to 20% of employees Wellbeing training includes mindfulness sessions, yoga sessions and mental health first aid training
2019/2020 Financial Year (01 April 2019 – 31 March 2020)
60% of employees have received wellbeing training