3,100+
responses from our customers
Largest
ever survey to explore the lived EV experience
Overview
Zenith has, for many years, been a leader in the UK's transition to electric vehicles. We currently manage 170,000 vehicles, 22,500 of which are EVs. Zenith's vision is to decarbonise the UK vehicle parc by eliminating tailpipe emissions. This is enabling us to support the evolution of sustainable motoring for many more drivers and businesses across the UK. That's why we wanted to go further and delve into the day-to-day realities of what it's like to drive an electric vehicle.
About the EVxperience report
We commissioned research practitioners Maru/Matchbox to conduct an independent survey of over 3,100 of Zenith's electric car customers across our corporate and personal lease business ZenAuto. Our research aims to delve into the day-to-day realities of what it's like to drive an electric vehicle and, crucially, to enable us to track how these attitudes evolve over time.
To give us a meaningful point of difference, we also polled 1,430 petrol/diesel drivers on their attitudes towards driving so that we could track how the experience of driving an EV compares. With the UK set to ban new petrol and diesel cars from 2035, it is vital that we make the most of the next seven years to make the transition as simple and enjoyable as possible for drivers.
We plan to regularly publish this report to serve as a barometer of how this transition is going and to pose questions on what could be done to improve it.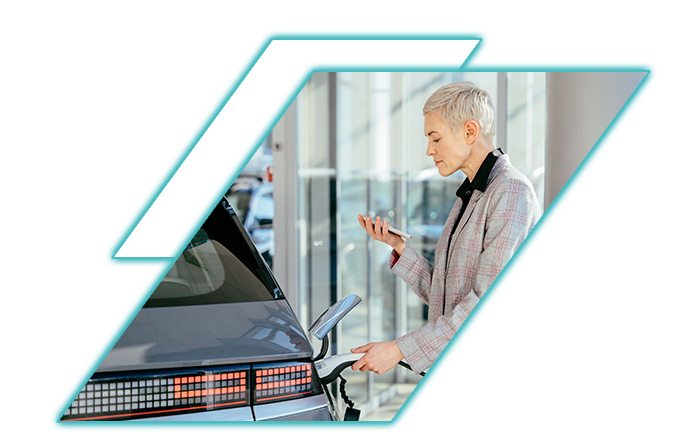 THE NO. 1
best thing is the low running and ownership cost
86%
of EV drivers still wouldn't go back to petrol or diesel
50%
of respondents have said rising costs are changing their driving behaviour
The best 5 things about the EV experience
We asked drivers what the best things are about the EV experience.
"We have been speaking with the UK Government regularly, citing the EVX report, to campaign and educate on how pivotal Benefit-in-Kind tax is on the uptake of electric vehicles."
Claire Evans, Fleet Consultancy Director