Equal pay
The gender pay gap calculation is not a comparison of pay between equivalent roles for which Zenith are committed to providing equal pay for equal work. Our pay policies and practice are designed to address any unconscious bias, particularly at the recruitment stage. A gender pay gap typically arises due to the employee demographics in an organisation. This report sets out the measures we have taken to close the gap and our ongoing actions to further address it.
STATUTORY DISCLOSURES
Zenith Vehicle Contracts Limited.
Zenith has a number of employing legal entities. Of these, one company has more than 250 employees: Zenith Vehicle Contracts Limited – 541 employees. Under the regulations we are required to report our gender pay gap for this entity, as set out below.
Gender pay gap
Mean
24.4%
19.5%
19.3%
11.0%
Median
18.0%
13.5%
8.8%
5.3%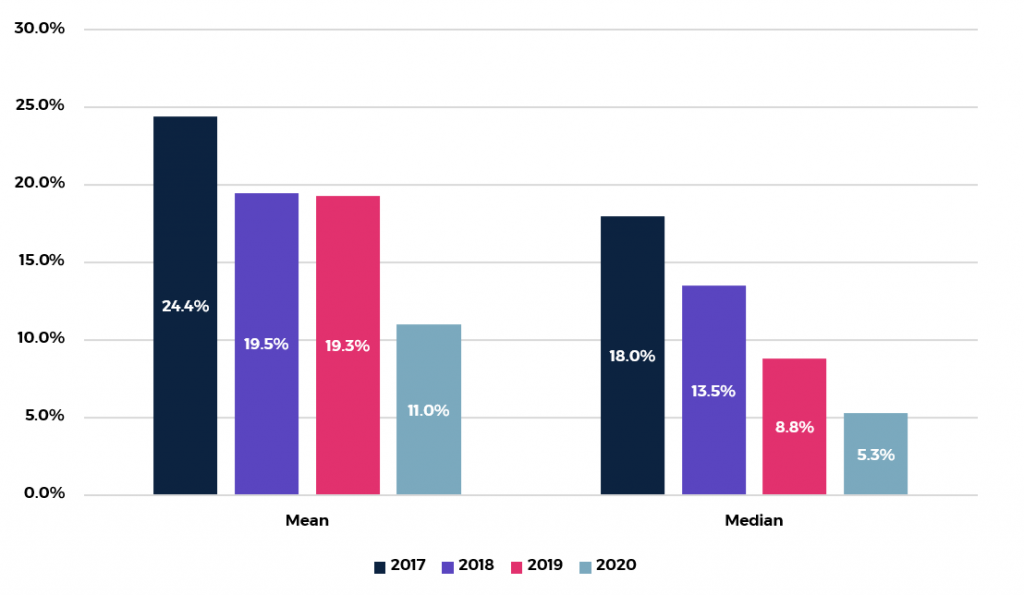 Bonus pay gap
Mean
32.2%
7.8%
11.9%
18.8%
Median
25.4%
26.3%
12.3%
0.0%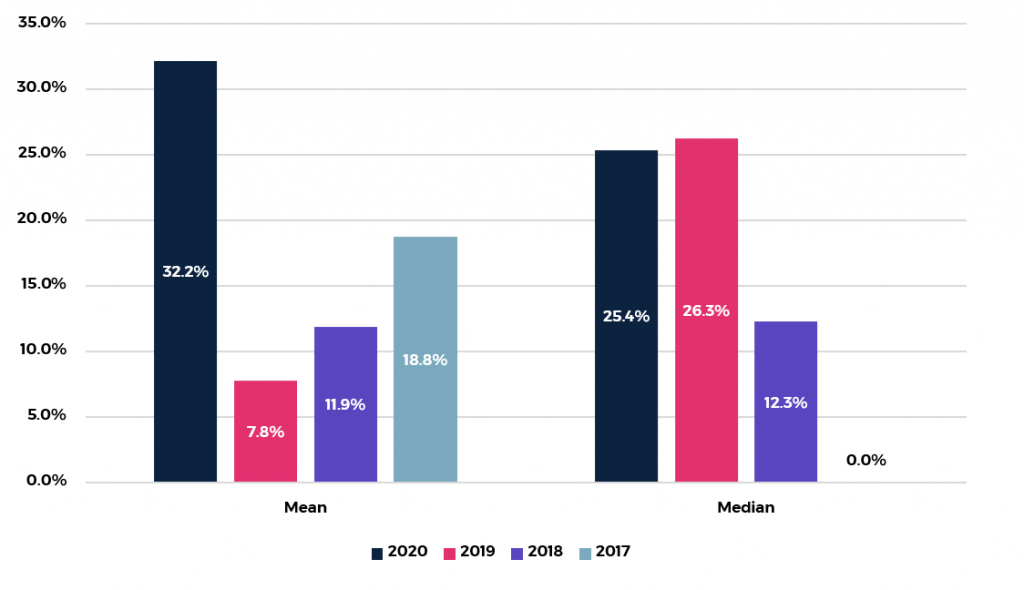 * The mean is the average of all the numbers in the dataset i.e. adding all the relevant pay figures and then dividing by the total amount of relevant employees.
** The median is the numerical value which splits the top 50% of the population from the bottom 50%. This is calculated by listing all of the values in numerical order; if there is an odd number of values, the median is the number in the middle; if there is an even number of values, the median is the mean of the two central numbers.
Proportion of men and women in each pay quartile
Analysis
Zenith reports a 70.6% reduction in our median hourly pay gap and a more favourable distribution throughout the pay quartiles since 2017. Our industry is traditionally male dominated, we recognise this so are taking steps to address it and develop/recruit more females into senior leadership roles.
We have introduced the below measures to address the gap:
Enhanced family leave pay; offering a generous family leave package helps us stand out in the marketplace and improve the retention of our female colleagues
Offered a wider range of flexible working options and waived the waiting period for submitting a request
Carried out recruitment training with hiring managers to increase awareness of the importance of hiring from a diverse talent pool
Developed our female talent with an internal development programme and mentoring.
We will soon be rolling out:
A new 'post-COVID' approach to flexible working – called 'Agile' where we are seeking to offer greater choice and flexibility to our colleagues about where and how they work around our customer needs. Whilst this will be available to all colleagues, we know this will enable more women to progress their careers
A new 5-year people strategy which will have a strategic focus on inclusion. This will build on the positive work we have done to date and see the progress we have made in the area of female equality and gender pay enhance further.
We are pleased to report a further year on year improvement in our gender pay data coupled with the progress made since reporting commenced. We are however not stopping here – we have a strong ambition to become a more diverse and inclusive business that represents our customers and communities at every level. Attracting, developing and retaining female talent is one of the central focus areas in this agenda.
Stuart Price, Chief People Officer