There is no such thing as a typical fleet.
What works for one business, may not meet the needs of another. That's why it's important to build an offering that covers all funding and vehicle types; from bikes and cars, to vans, trucks and trailers.
When it comes to fleet management, we appreciate that for some businesses, in-house is still the preferred option. But switching to an outsourced solution offers a range of benefits including savings and support. Already outsourcing? You should be enjoying all of this…
1. Boosting financial performance
The job of an outsourcing provider is to make sure customers have the most cost-effective and efficient fleet possible. This starts with making sure you have the right fleet for your needs, from the numbers and type of vehicles, through to the funding method, or blend of funding methods.
To find the right blend, we carry out real-time online calculations on a whole-life cost basis, across different funding methods. Our software also enables us to provide a detailed and bespoke analysis in seconds. This allows you to set accurate budgets and establish attractive, yet cost-effective, vehicle choice lists. And the work doesn't stop there.
Naturally, savings aren't just made through vehicle choice and funding options. With over 140,000 vehicles in our fleet, we have a buying power that most in-house fleets would struggle to match. So, you'll also benefit from size, through improved terms with manufacturers, reducing costs. What's more, if you're moving from an ownership model to leasing, you'll have the added benefit of freeing up capital.
2. Time savings and operational efficiency
Running an efficient fleet takes a lot of time and hard work. Outsourcing allows our customers to free up their people to concentrate on what's important. And with only one supplier to manage, you don't need to worry about multiple contracts, invoices or pulling information together to get a holistic view of costs and efficiency.
Every single one of our customers has their own, highly experienced point of contact. They're there to provide advice and guidance on every element of fleet provision: from day-to-day management of SLAs and KPIs, to strategic advice and guidance on industry trends, best practice, opportunities and risks.
And, by leveraging an extensive network of suppliers and outsourced planning expertise, you can expect better fleet utilisation and productivity thanks to reduced downtime.
Outsourcing is not about relinquishing control – it's an opportunity to extend your team with highly knowledgeable and personable people that take care of your drivers, just as you would.
3. Helping you to plan for change
Economic, environmental and political pressures and the rapid development of technology have all had an impact on fleets. As the UK's leading independent fleet management provider, we believe it's down to us to innovate and keep up-to-date with legislation across all asset types, so we can continue to offer the best advice, now and in the future.
In today's changing environment, it's essential that fleets have a way to tune in to government announcements – as having a good understanding of long-term policy is critical in shaping future strategy. Our consultancy team work closely with industry bodies and government departments to try and shape policy and to ensure you always have the knowledge you need.
The benefit? A proactive, agile fleet. We take care of the lobbying, analysis, consultation review and networking and we'll only feedback the important information that is relevant to you and your fleet so that you have a clear view of what's happening.
4. Working closely with the experts
When it comes to outsourcing, one of the biggest benefits is working closely with experts who are focused on fleet. And that means focused on making sure the service you and your drivers receive is second-to-none, from strategic policy support to scheme design.
Outsourcing opens the door to unbiased, expert recommendations that lead to concrete commercial benefits.
We believe that strong partnerships start with really listening and understanding the challenges your business faces. This approach has helped us to gain an NPS customer service score that leads the sector and rivals Apple, John Lewis and Amazon.
But it's not simply about account management. Outsourcing can also take away HR-related tasks that come with running a fleet, as well as the usual fleet tasks like choice lists and policy reviews. Plus, our consultancy team is made up of specialists in a whole range of areas including finance, tax, salary sacrifice, employee reward, duty of care, environmental issues and fleet operations. And then there's the complex world of compliance, all taken care of.
By outsourcing, you are choosing to surround yourself with industry experts, aligned to your business goals and ready to fully support you and your drivers. And don't forget; you can take advantage of your provider's full range of products and services. That's everything from rental to accident management, risk management and all-employee car schemes. It's a win, win!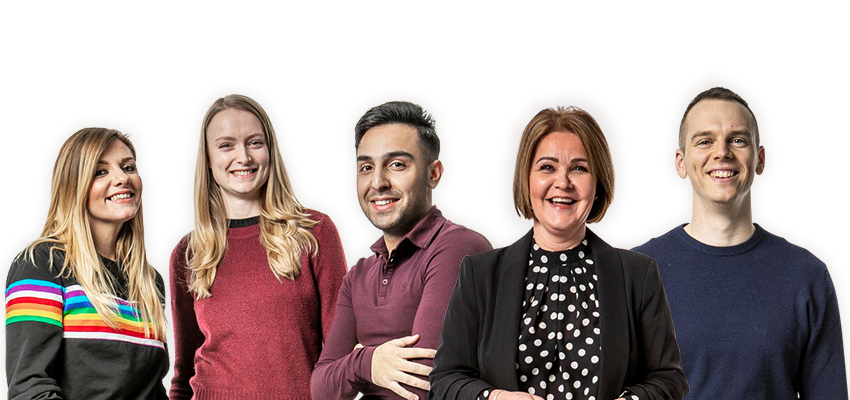 5. Simplifying the move to a cleaner fleet
With demand for diesels waning, and the move to cleaner fuels being driven by government policy, we're helping customers plan now to maximise the positive impacts that a greener fleet can offer.
These are the type of insights and trend forecasts an outsourcing provider can offer you.
Did you know?
Over the last quarter, one in three company car orders at Zenith have been for an EV.
It is no longer good enough to look at annual business miles. Understanding daily travel needs are key to help the roll-out and reap the benefits of electric vehicles in the future. We make sure that we have the data on hand to help our fleet customers understand the daily travel requirements of their fleets so that they can decide which blend of vehicles, fuel type and funding would be best for which group of drivers.
Our close relationship with manufacturers also means that we keep up-to-date with the timetable for future vehicle releases so that our customers can put in trials of electric vehicles to determine if and where these can work and what the real-life cost and emissions savings opportunities are.
6. Access to the best technology
The development of technology takes time and often large investments. By outsourcing, you'll have access to new, best-in-class technology supported and built by industry experts. Using our technology customers have a single view and complete visibility of their fleet across all vehicle types, always. It's what we call 'the big picture', letting them make informed decisions and stay in control.
You'll also open up your access to innovation. Over the last five years, we've invested heavily in technology so that our customers don't have to – it supports our day-to-day operations and helps us deliver an experience that leads the industry. But, we won't stop there. We're always looking for new ways to innovate, improve and develop for the benefit of our customers and their extended teams.
Running a fleet can be complicated. By outsourcing with Zenith we'll take away the hard work, letting you get on with running your business.
And because we're independent you can be sure that the advice we give is completely impartial and driven by one thing – the best solution for your business.
On-demand webinar - top tips for fleet optimisation now, to drive efficiency tomorrow
Listen to our top tips for strategic change and learn how outsourcing can drive efficiency across your fleet. Watch now.