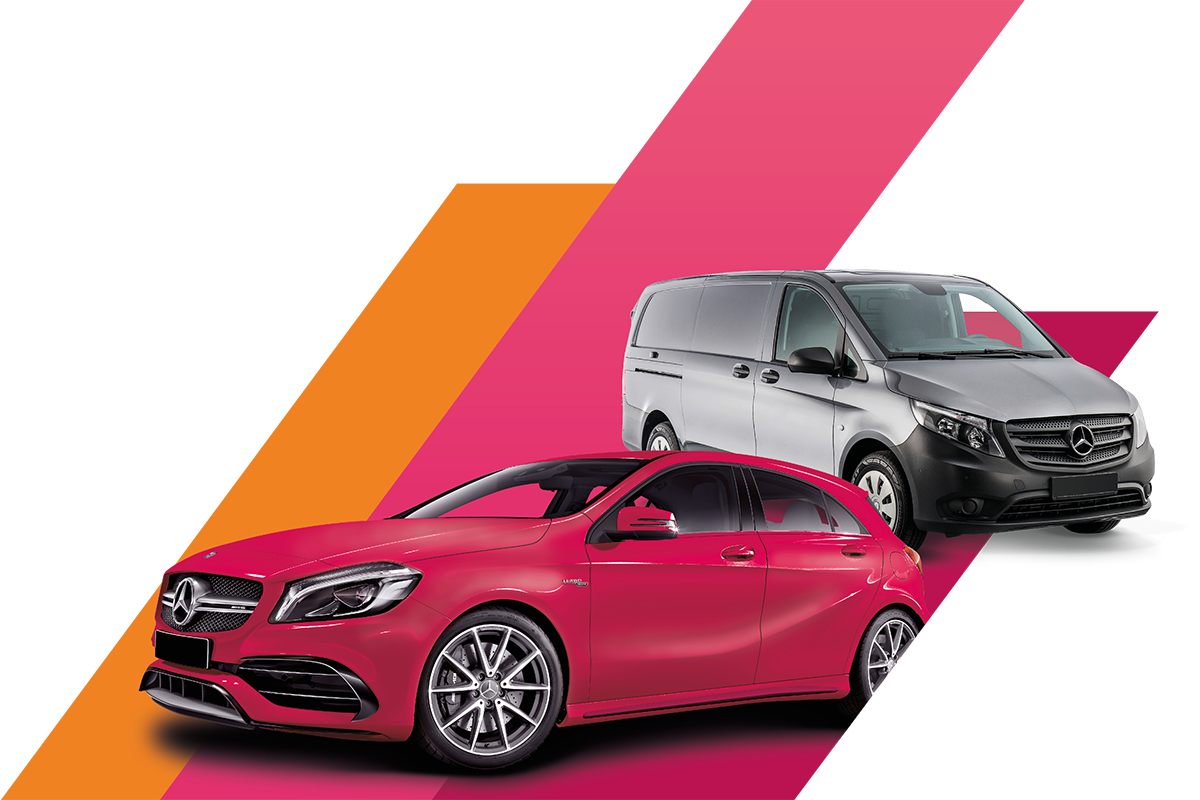 The environmental agenda is an ever-increasing focus for government, business and consumers.
Understanding what your organisation can do to improve its environmental credentials, while still delivering a first-class fleet operation, can be a challenge.

Unprecedented levels of change and the government's Road to Zero emissions strategy mean that, for many businesses, now is the time to start considering new options. There is still a complex fleet environment to navigate, but with support from the right partner, there are exciting opportunities available.
The key is understanding when the right time is to move to cleaner fuels, for cars, vans and trucks. Over the coming years, this will become an essential part of fleet management and organisations need to act now to ensure they can make a change when the time is right.
There are some important factors that fleets need to consider when evaluating which fuel type will work for them and if electric is a viable option.
Know your drivers
During a period of change, it's unlikely that one size will fit all and having a mix of fuel choices is often the right option. Knowing your drivers and what their needs are will be crucial to getting the right fuel mix at the correct time.
For a driver that generally makes low mileage city journeys, an electric car could be a perfect option. However, for a high mileage driver who does lots of motorway driving, range anxiety could be a concern, and they may be better suited to a clean diesel.
Think about:
- Age - Type of journey and number of miles per annum - Tax rate (for company cars) - Business use, private use or both
What is the age demographic of your fleet?
It's widely accepted that millennials are more focused on the environment.
Millennials are twice as likely (75% vs 34%) than baby boomers to say they are definitely or probably changing their habits to reduce their impact on the environment.
– 2018 study by Nielson
For these employees, or any looking to make a more sustainable choice, an electric vehicle (EV) option is likely to be popular.
Consider asset type
Another key focus is the vehicle composition of your fleet and what is available or will be launched. This has been a barrier to adoption, particularly for an HGV or fleet of larger size vans, where cost and practicalities such as range are also a factor for consideration.
It is, however, a different story for cars. An ever-expanding choice of models, over 25 new cars being launched in the next twelve months, and improved range and specification make this a valid option. And with exciting new model releases coming in the van market, fleets should work with their provider to look at whole life costs (WLC) to determine where they could offer a viable and cost-effective solution.
The key is to understand, in advance, the requirements and work to secure orders early, where supply availability may be limited.
Think travel requirements and charging
It's important to consider who will be driving the vehicles, where and how far. Fleet managers need to ensure that they have the data available to understand daily travel requirements to help them decide which fuel type would be best for which population of drivers. It is no longer enough to look at annual business miles.
Understanding daily travel needs is vital to help the roll-out and reap the benefits of electric vehicles in the future. Currently, with a fragmented public charging system, it is important to look at the true mileage range of available cars and new releases and help drivers understand what will work for them. Reviewing this, as vehicle ranges increase and drivers get access to more en-route charging options, is important.
From Spring 2020, government policy objectives are aimed at all new fast charging EV points offering card payment access for pay-as-you-go ability.
For larger, depot-based business critical fleets, there is the option to put in a designated battery facility to maximise efficiencies of electricity usage. Understanding this procurement approach will be required to show a strong cost versus benefit for this large investment.
The majority of electric vehicle drivers will still primarily charge their vehicles at home, but having a well thought through workplace charging policy and infrastructure will aid the transition to electric.
A policy that covers all fuel types
In their recent statements regarding company car tax, the government continues to use fiscal policy to incentivise the cleanest vehicles. Zero emitting and the cleanest plug-ins will see no company car tax in 2020 with 1% increases in the subsequent two years.
The policy creates great incentives for company car drivers and those opting in to salary sacrifice schemes. We would expect to see perk drivers, typically higher rate taxpayers, who have previously opted for cash to go back in to a company car when they understand the value of obtaining cleaner vehicles through a company car scheme.
For those operating high mileage fleets, looking for RDE2 compliant diesel cars, which do not attract the 4% supplement, should be the key short-term focus through 2020.
Fleets need to have the ability to compare the cost of cleaner fuels such as electric versus their petrol and diesel equivalents for all asset types, have a bespoke electric policy in place and work closely with suppliers to understand future vehicle releases and put in place trials of new models.
Having a plan to transition to cleaner fuels is key and will see fleets reap the benefits in future years. A more open and flexible policy now will mean drivers can make the right choices for their individual needs.
Challenge our Bright Sparks
Want to be one step ahead? You can ask us anything! Submit a question to our Bright Sparks today.