Santander Consumer Finance extends its partnership with Zenith
Zenith, the UK's leading independent leasing, fleet management and vehicle outsourcing business, has confirmed it will continue to provide its white-labelled services for Santander Consumer Finance for at least the next three years, having extended its current partnership agreement.
The extension will see Zenith's fully outsourced solution deliver leasing and fleet management services under the Santander Consumer and a number of vehicle manufacturer brands. The platform, which offers both personal and business contract hire, has seen rapid growth since launch in 2015, with the fleet going from zero to around 55,000 vehicles.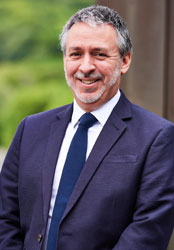 Robert Kingdom, commercial director of Zenith's consumer division, said:
"We are delighted to continue our relationship with Santander Consumer Finance, a partnership which has proved incredibly successful since inception eight years ago.
"We've seen this market continue to grow, fuelled by changing consumer demand for usership and subscription products, and we see leasing as key to driving the transition to electric vehicles over the coming years. Our offering provides the highest quality of service, delivering great outcomes for regulated and unregulated customers. We're excited about the continued growth and innovation we can offer in the future."
Adam Harley, Sales Director at Santander Consumer Finance, added:
"Zenith's knowledge and expertise of the market, combined with its impressive approach to the customer experience, has supported our growth and enabled us to build a strong proposition in a short period of time. Extending the partnership will facilitate Santander Consumer Finance meeting the growing demands of our customers, intermediary, broker, and dealer partners."