Proud to be a two star company
Every year, we take part in Best Companies to help guide our future people strategy.
We ask for open and honest feedback from our colleagues. After a year of change, in 2021, 82% of our people responded and we achieved our highest score since 2015, showing improvement in seven of the eight factors!
We're proud to be a two star company. Let's find out what our people had to say…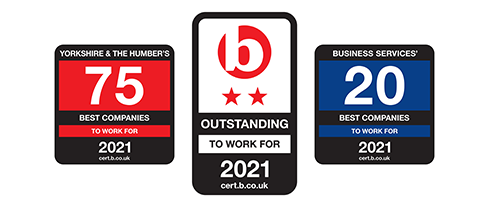 OUR VALUES
Our values are far more powerful than just words. They underpin our whole company ethos and help us bring out the best in what we do.
We have a large range of different roles and teams within the company – you're sure to find the perfect role for you. Get in touch to find out more about our current vacancies.