Meet our directors – holding board
Lord Stuart Rose
Chairman
Stuart has over 40 years experience in the consumer and retail sectors, during which time he has served as chief executive at Argos plc, Booker plc, Arcadia Group plc and Marks & Spencer plc and Chairman of Ocado between 2012 and 2021. Alongside chairing Zenith, he is also chair of EG Group and Asda. He was knighted in 2008 for services to the retail industry and corporate social responsibility, and was appointed to the House of Lords in 2014.
Tim Buchan
Chief Executive Officer
Tim manages the Group's corporate strategy and culture, and is responsible for directing its proposition, leadership team, and new business growth. Following roles with multi-franchise dealerships, Avis Assistance, and LeasePlan, Tim started his career with Zenith as sales and marketing director in 2005, becoming Group Operations Director, and then CEO in 2010. Tim also sits on the committee of management for the British Vehicle and Rental Lease Association (BVRLA) which supports the overall interests of the UK leasing and rental sector.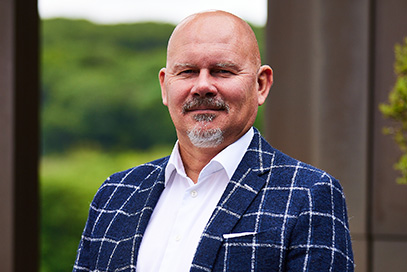 Mark Phillips
Chief Financial Officer
Mark has overall responsibility for the finance functions of the Group. He also leads the Group's risk management, treasury, and legal and compliance teams. Before joining Zenith in 1998, Mark was the group financial controller at Holliday Chemical Holdings plc and an audit manager with Andersen. Mark holds a BA (Hons) in economics from Newcastle University and is an ICAEW chartered accountant.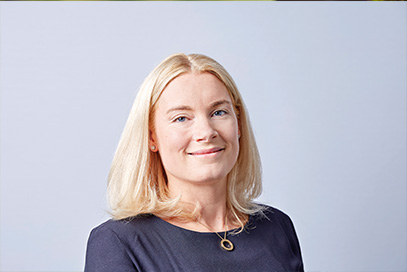 Emma Watford
Investor and Bridgepoint Director
Emma is a partner at Bridgepoint, co-head of Bridgepoint Europe investment activities in the UK, and co-chair of the Bridgepoint diversity and inclusion committee. She also sits on the board of Inspired Thinking Group and Hobbycraft. Emma is a member of the UK Takeover Panel and sits on the advisory council of Level 20, a not-forprofit organisation aligned around a common vision of improving gender diversity in the private equity industry. She holds a first class degree in chemistry from Oxford University and an MBA with distinction from Harvard Business School where she was a Fulbright Scholar.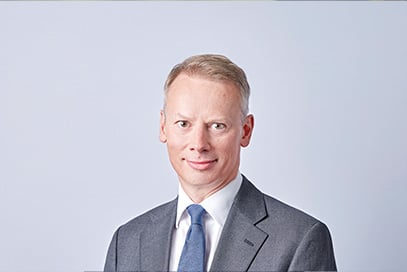 Guy Weldon
Investor and Bridgepoint Director
Guy is group managing partner and head of investment activities at Bridgepoint. He is a member of the Bridgepoint executive committee and the investment advisory committee, chairman of Bridgepoint Credit and chairman of Bridgepoint in North America. Guy has worked extensively on private equity transactions across Europe, particularly in the consumer sector. He holds a degree in history from Durham University.
Manisha Patel
Assistant General Counsel and Group Secretary
Manisha joined Zenith in 2012. Prior to joining the Group Manisha completed her training at DLA Piper and then moved to Pinsent Masons on qualification. While at Pinsent Masons, Manisha was seconded to Speedy Hire plc and Synthomer plc. She earned her LLB in Law and German with honours from the University of Hull and completed the legal practice course at the University of Sheffield.
Meet our directors – holding board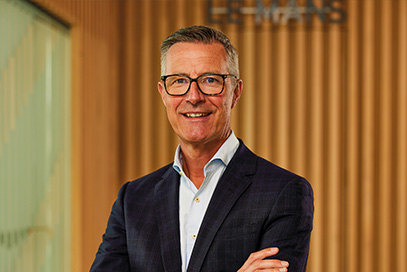 Ian Hughes
CEO – Corporate Division 
Ian is responsible for the Group's Corporate division, including in-life operations, accident management, customer services, new customer acquisition and existing relationship management along with the LCV proposition. He has worked with Zenith for over a decade, having joined as Commercial Director in 2010. Prior to Zenith, Ian has held a wide range of roles within Budget Rent-a-Car from 1991 to 1998, Honda from 1998 to 2005, and Citroën from 2005 to 2010.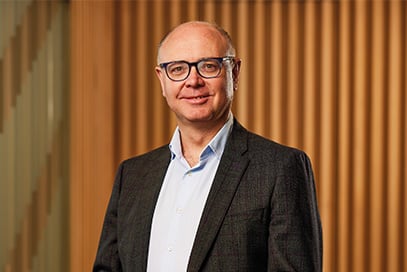 Martin Jenkins
Commercial Division and Group Strategy Director 
Martin is responsible for the Group's Commercial division and for Group Strategy, including mergers and acquisitions. He joined Zenith after a 28-year career with Deloitte where he was a corporate finance partner for 17 years and latterly 8 years as practice senior partner for the Yorkshire and North East region. Whilst with Deloitte Martin focused on M&A and strategic advisory projects in the leasing and automotive services industry and worked as an advisor to Zenith for over 15 years before joining the business in January 2018. He holds a BA in human geography and economics from London University, Queen Mary College, and is a chartered accountant and fellow of the ICAEW.