TRAILER RENTALS
In a hugely varied sector, Zenith Trailer Rentals offers more trailer configurations than any other provider – more than 100 in total. We have the make and model you need, when and where you need it.
We work with more than 270 UK hauliers and operators, including the top ten businesses in the Motor Transport Top 100, and 25 of the top 40. We also work with small and medium-sized hauliers operating across the logistics, parcel, retail, and manufacturing sectors.
We know that location, flexibility and price are crucial factors for our trailer customers, which is why we make sure the trailer you need is in the place you need it, at the right price.
Your trailer needs are likely to be an intrinsic part of your business planning – you can't grow without the right vehicles to meet demand, so our expert team can work with you to anticipate your needs throughout the year and ensure you can grow your fleet as you grow your business.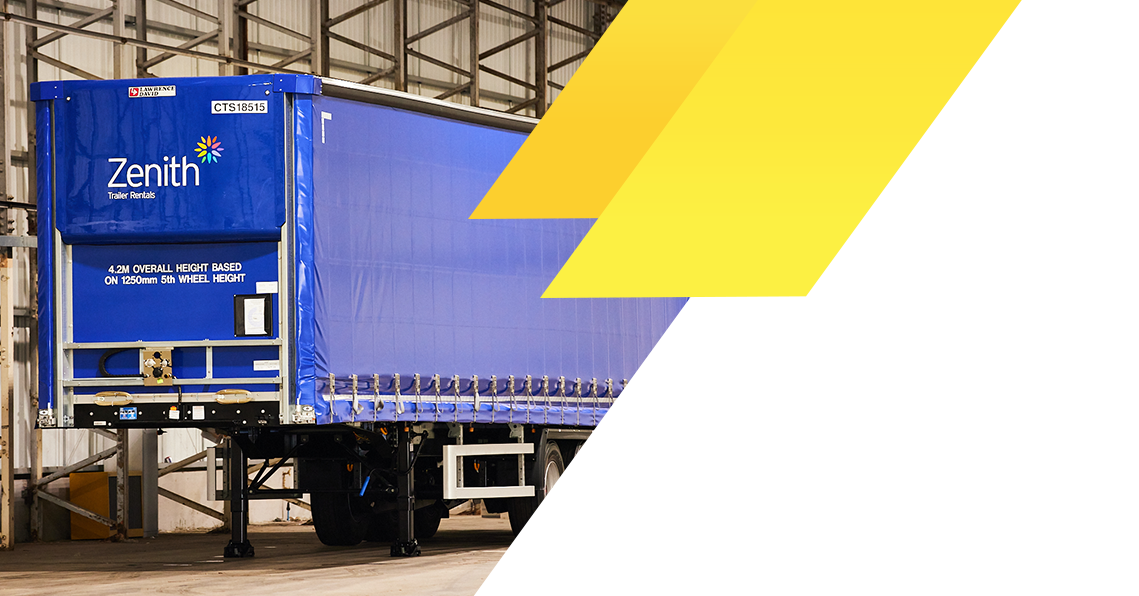 Couple up with flexible terms
With more than 7,000 trailers in ten strategic locations across the UK we have the means and the geographical infrastructure to support your business. Whether it's a long-term lease or a short-term fix, we have the flexibility to support the widest range of requirements.
Our expertise can help you predict what you will need all year round to help you make better, more efficient, and more cost-effective trailer choices. That's why more professionals choose Zenith Trailer Rentals than any other provider.