ENVIRONMENTAL, SOCIAL AND GOVERNANCE (ESG) REPORT
Purpose
We know that Environmental, Social and Governance (ESG) factors are key to the long-term sustainability of every organisation. At Zenith we aim to be an industry leader in each area, setting a standard for our colleagues, customers and suppliers to be proud of.
Introduction
This report outlines our philosophy in relation to ESG and the work that we have done in the 2020/2021 Financial Year, which runs from 1 April to 31 March. Our Key Performance Indicators (KPIs) are stated at the end of this report.
As part of our growth and diversification strategy, in September 2020, Zenith acquired Cartwright Fleet Services Limited, Cartwright Rentals Limited and Cartwright Finance sales, a commercial fleet services, rental and maintenance business. This acquisition has expanded existing, as well as adding new capabilities to the group's growing service offer. This report applies to the Zenith Group excluding Cartwright. Following the integration of the business, we intend to include Cartwright in the 2021/2022 report.
Our ESG mission statement
Zenith's ESG objectives can be defined as follows:
ENVIRONMENTAL
Overview
At Zenith, we are aware that the automotive industry is a major cause of GHG emissions. A 2020 report from the Department for Business, Energy and Industrial Strategy reported that the transport sector accounted for 29.8% of all carbon dioxide emissions in the UK, down from 33.1% in 2019. The reduction was mainly due to COVID-19.
The report recognised that the large majority of the emissions in the transport sector are from road transport. At Zenith, we have a vital role to play in reducing these emissions by supporting and leading the electrification and decarbonisation of the UK vehicle parc and this is our over-riding strategic focus.
As such, our group strategy is centralised on our purpose – to de-carbonise the UK vehicle parc by transitioning our own and our customers' fleets to electric vehicles.
Battery Electric Vehicles (BEVs)
The transition to BEVs is accelerating with our customers, as Zenith makes ordering BEVs easier through improved user journeys, enhanced information with our insights hub and in-house EV Gurus. The consultancy and customer relationship teams continue to drive forward the EV agenda focusing on highlighting to our customers the cost savings through whole life cost modelling, driver savings due to lower Benefit-in-Kind (BiK) rates and the wider customer sustainability agenda with CO2 trackers and net‑zero forecasting. Innovations in infrastructure funding options, financial support to accelerate the transition from ICE to BEV and building emission values into mobility options and policy decisions are supporting customers in decarbonising, significantly expanding on the traditional role of leasing providers. The share of BEV orders is increasing rapidly;
FY20 16% of all new car orders were BEV and 13% of all orders including LCVs
FY21 37% of all new car orders were BEV and 30% of all orders including LCVs.
We have established strategic partnerships with specialists in grid infrastructure and civil engineering alongside supplier agreements with providers of charging hardware and software services, all of which enables us to better support our customers. We also have access to market leading technologies to support customers with consultancy, deployment and management across the charging ecosystem, home, office, hub and public networks.
Zenith's own company car fleet is 39% electric and with a BEV only policy due to come into force from January 2022 we are on track to achieve a 100% BEV company car fleet ahead of our 2025 target.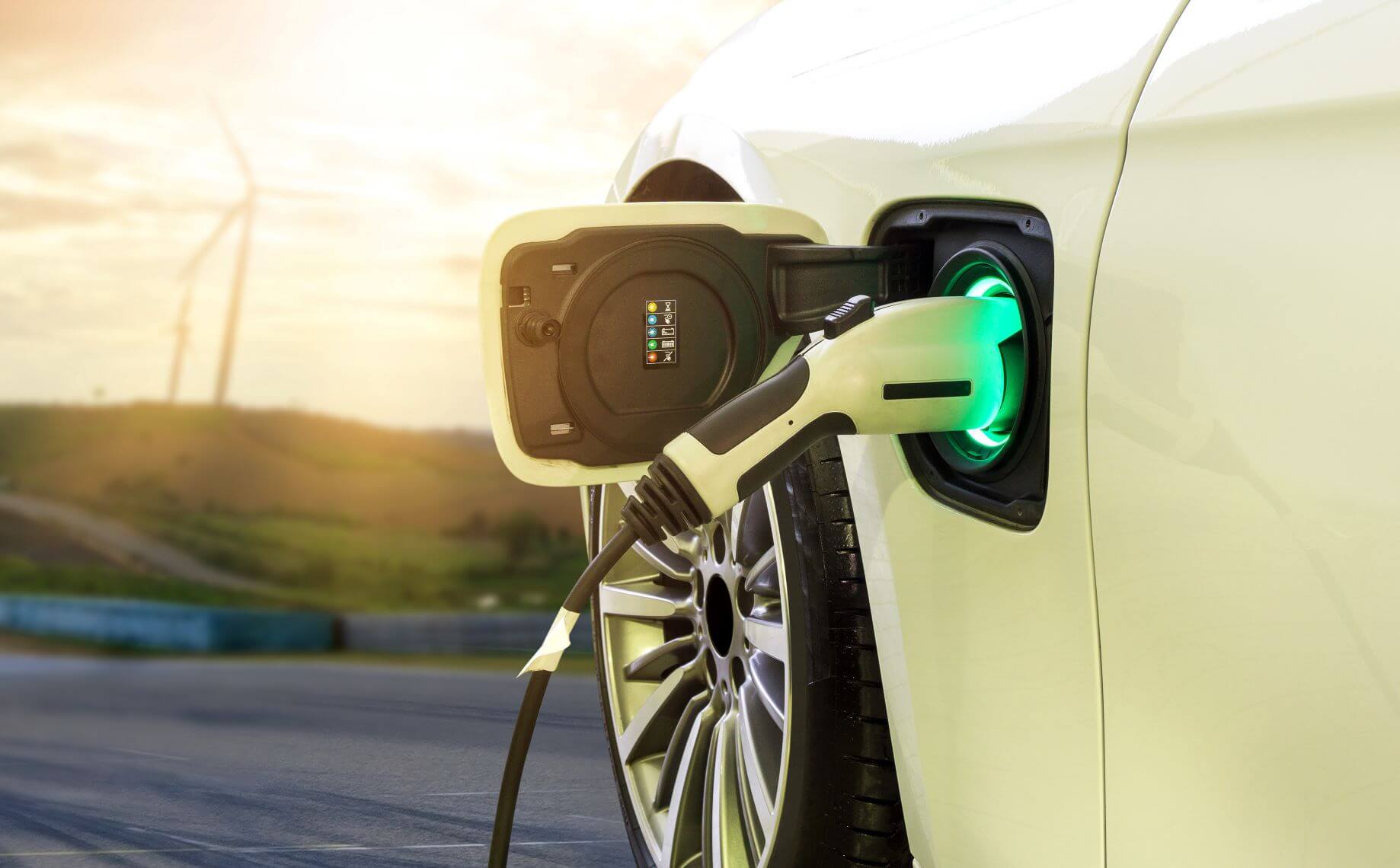 Case study
Helping customers make the switch to electric vehicles ahead of the 2030 ban on the sale of new petrol and diesel vehicles.
Customer: Big 4 Supermarket – a Zenith customer since 2001
Fleet size: 657 company cars
New policy status: Implemented Jan 2020
Following a review completed by the Zenith consultancy team and in partnership with their business stakeholders, the following measures have been implemented:
Colleagues can now make unlimited trade-ups for an electric vehicle, the cost being mitigated by low BiK tax (0% rate April 2020-21, now 1% until April 2022)
New policy designed to encourage the move into cleaner, lower-emission vehicles
Fleet size has increased by 7% and order volumes remain higher than before Jan 2020 – evidencing the benefit recognised by the colleagues
As of June 2021, almost 40% of cars on fleet are electric
Fleet manager is "very happy about the number of EVs in the fleet"
Average CO2 of a fleet car has fallen to 72g/km, saving over 1,000 tonnes of CO2
As a result of this consultancy review and policy changes implemented by the customer, the annual emissions generated from their fleet have reduced. This policy change also benefits the customer's own internal ESG agenda; by starting the transition of their fleet to zero-emission vehicles early they are now well-prepared for the 2030 government ban on the sale of new petrol and diesel vehicles. The policy also supports their own colleagues to make environmentally sustainable choices regarding their company vehicle.
EV100 membership
Zenith has renewed its membership of the ever-growing and influential EV100 Global Initiative. Since joining in February 2020, membership has been seen as an important indicator of sustainable credentials for customers, with Zenith supporting a number of new members to join. Progress submissions are due in September 2021 for publication in early 2022. Based on current fleet composition we will have increased the EV share of our fleet from 30%, reported in September 2020, to 42% in September 2021.  Commitments to include EV use in service contracts is also now evolving alongside our modelling towards a net zero target supported by the SBTi.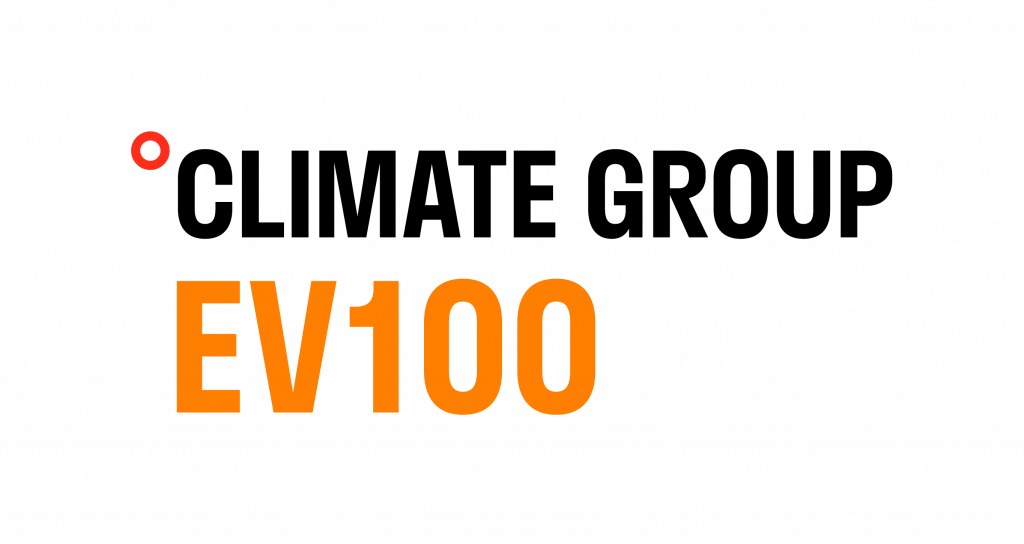 Beyond Zero (Carbon Neutral and Net-Zero Strategy)
In the last financial year, Zenith's ESG Committee launched Beyond Zero; a strategy to support offsetting projects and to begin reducing our emissions.  We have had our scope 1, scope 2 and some scope 3 emissions verified by a third-party consultant called Carbon Footprint. Through Carbon Footprint, we have been certified as a carbon neutral organisation.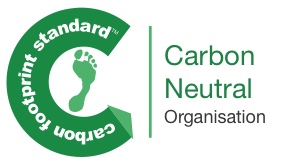 In the 2022 financial year, we intend to join the Business Ambition for 1.5oC campaign, the world's largest and fastest growing business group working towards reducing global emissions.
Our carbon neutral certification has been achieved through funding three offsetting projects. Colleagues voted on the project that they wanted Zenith to support and the funding was split proportionately to the colleague vote. The three projects are:
UK Tree Planting & Protecting the Amazon
In the UK, Zenith is funding the planting of 859 trees in the Yorkshire and Humber region. Each tree will sequester a tonne of CO2 over its lifetime. For each tree planted, an additional tonne of CO2 is offset through the Brazilian Amazon Verified Carbon Standard (VCS) Reduced Emissions from Deforestation and Degradation project.
African Biomass Cookstoves (Malawi)
The project aims to disseminate over 8,000 improved energy efficient cookstoves to homes in Malawi. The project promotes improved kitchen and firewood management practices e.g. use of less firewood, use of dry firewood and using a pot lid. This will result in biomass conservation and a reduction of GHG emissions into the atmosphere from the burning of solid biomass.
Solar power project (Vietnam)
The purpose of this project is to generate a clean form of electricity through renewable solar energy source. The net electricity generated from this project is supplied to the national grid. Prior to the implementation of the project activity, electricity in Vietnam was produced mainly from fossil fuel sources.

Head office
Kirkstall Forge, Leeds, is home to Zenith's head office. We took occupancy in 2017 when the building was first established. The building was built to excellent BREEAM standards and has since retained its BREEAM certification. Sustainability is at the forefront of the design plan for the whole Kirkstall Forge development. The building design and landlord initiatives have helped our own environmental agenda and enabled us to achieve the following:
100% of our energy is generated from renewable sources
PIR lighting throughout, ensuring no wasted power
Crockery and glassware provided – no single use plastic
Sustainable waste management strategy – zero landfill
Recycled stationery products
Sustainable travel plan:
– Car share
– EV charging
– Easily accessible public transport, including a train station directly next to the building
– Exceptional facilities – bike racks, personal storage, drying room, showers
– Free bike maintenance sessions
– Bike maintenance equipment
– Free electric and push bike rental.
SOCIAL
Community investment (CSR)
Through our community activities we make a positive contribution to our society, focusing on educational achievement, employability, community and environmental support.
We achieve this through established educational partnerships and programmes, bespoke community and environmental projects, employee volunteering, fundraising and sponsorships.
Social challenges we want to address:
Low educational achievement
Young people with low employability chances
An ageing population and the digital divide
Community and environmental support
Working in a residential community
Charitable giving to local and national charities in areas of mental health and inclusion.
Despite the challenges of the 2020 pandemic, we have remained committed to these causes.
We also recognised that some colleagues' wellbeing was affected by a combination of reduced daily physical activity and the impacts of lockdowns on mental health. Sponsored by our CEO, we launched a two‑month step challenge in January 2021, committing to raise £10,000 for our charities of the year if we reached the goal – which was to walk the equivalent miles to Australia and back! In total between April 2020- March 2021 we were able to raise £27,768 for a number of charities.
Following colleague feedback, we also participated in the Foodbank advent calendar to support disadvantaged communities. As colleagues could not attend the office to bring items in, Zenith purchased the food items and dropped them off at St George's Crypt in Leeds. We also paid for a delivery to a foodbank near our Solihull office.
Diversity and Inclusion
Zenith has a Diversity and Inclusion (D&I) Committee whose role is to promote, encourage and monitor D&I. As part of our currently developing five‑year people strategy, we have identified inclusion as a key strategic priority. As such, we are formulating plans that will see a far greater emphasis placed on this area, together with Board sponsorship of diversity focus areas across under-represented groups. The key goal of our focus is:
To ensure our colleague base reflects our customers and communities we serve – at all levels of the business
To create an inclusive culture where the views and opinions of all colleagues are encouraged – regardless of background or difference.
A key focus of the committee will be measurement – of our current position and progress towards our goal. As we launch our new inclusion plans in January 2022, we will be asking all colleagues to share their diversity data with us to create a baseline from which to measure the success of initiatives implemented throughout the year.
Zenith is committed to promoting and creating a workforce that encourages all people to be the best that they can be. Zenith will ensure that all colleagues can be their true self at work, in an environment where all people are empowered to speak up and perform to their potential.
All colleagues, when joining Zenith, undertake diversity, inclusion and equality training.
Health and Wellbeing
We take an active role in supporting the physical wellbeing of colleagues. All colleagues have access to a company provided GP twice a week, either onsite or by video call, along with company funded private medical insurance and a health cash plan. In addition, Zenith operates various activity clubs and offers colleagues the opportunity to participate in a Bike to Work scheme.
In acknowledging that our colleagues deal with various matters outside of the workplace that affect wellbeing, Zenith provides an employee assistance helpline. The helpline offers confidential support, 24 hours a day, 7 days a week, on a range of issues including debt, relationships, insurance and legal advice. In addition, colleagues have access to a number of face-to-face counselling sessions.
We are passionate about ensuring that those struggling with their mental health are supported and feel comfortable to discuss their health at work. We support our colleagues who are struggling with their mental health by reviewing their working hours, daily tasks and by seeking guidance and advice from our occupational health partners.
We have over 30 colleagues trained as Mental Health First Aiders (MHFAs) with an aim to increase this in the next 12 months. Our MHFAs meet on a regular basis to discuss wellbeing initiatives and to share best practice and experience in addition to meeting with the company doctor for debriefing and advice.
Zenith Academy
The Academy provides learning and development opportunities to all our colleagues. We want our colleagues to innovate, improve and grow with the company. The goals of our academy are:
Build a best-in-class employee experience to retain, attract and develop the best people
Grow a pipeline of future talent through our apprenticeship programmes to achieve long term balance and diversity
Build engagement levels to retain a Best Companies accreditation and regain our Top 100 Company to work for status.
In October 2020 we launched our online learning management system (LMS) bringing together all learning, be it face-to-face or virtual, in one place, which is linked to our HR system. We can also track progress, encourage personal development plan completion and allow people to choose when and where they access learning.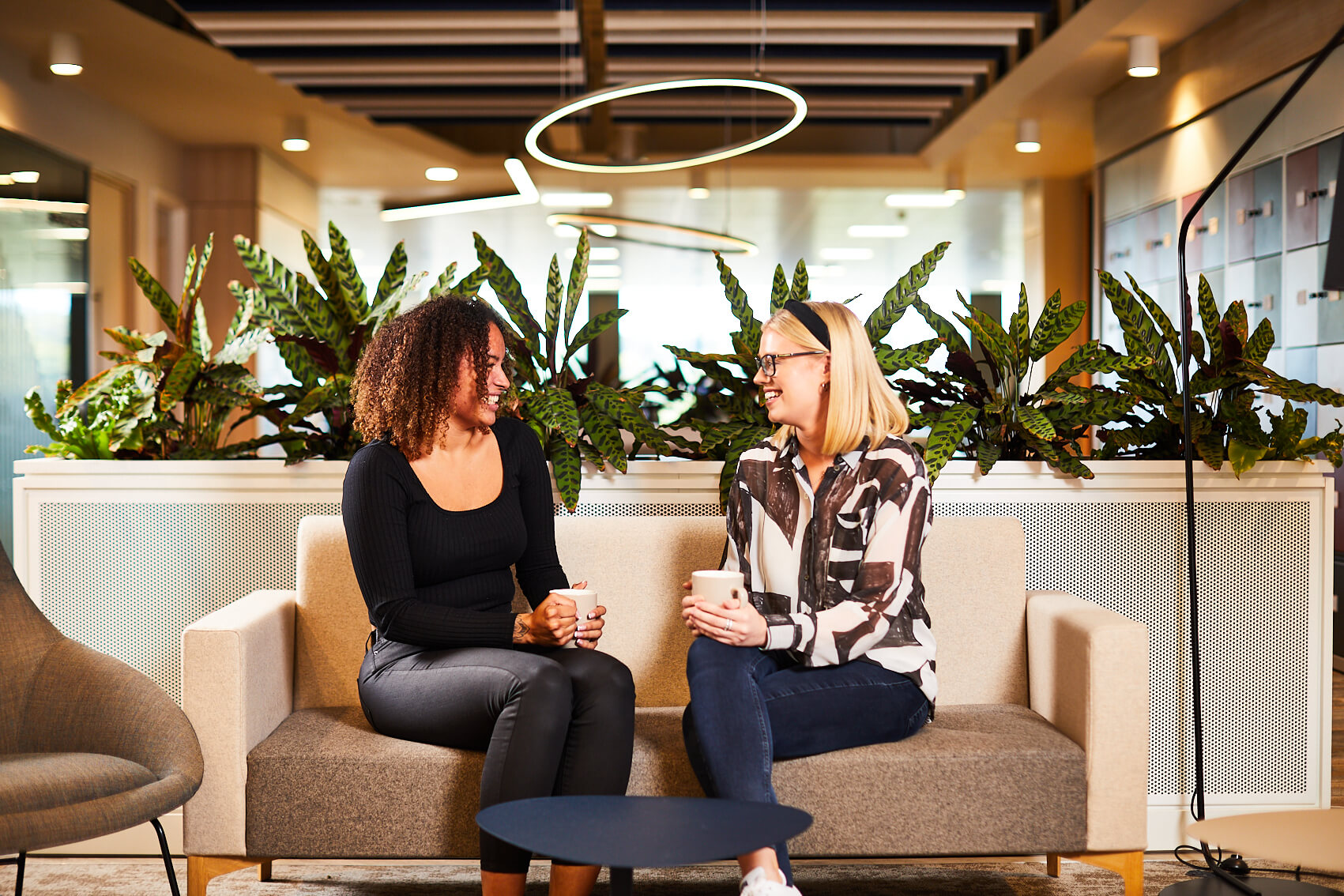 Apprenticeships
Supporting young people to get into work is a main focus of our aims at Zenith. Providing young people with employment and skills benefits both the local community and the individual. Also, by nourishing young people's professional development it naturally helps them grow personally.
Since 2016 the Zenith apprenticeship programme has supported over 50 people with further learning whilst working.
The programme is supported by a team of mentors, providing dedicated 121 sessions with each apprentice throughout their first year.
Apprenticeships support our 'grow your own talent' strategy and are crucial to our continued growth.
Governance
Financial Conduct Authority (FCA)
The Zenith Group has four entities that are authorised and regulated by the FCA; Zenith Vehicle Contracts Limited, Provecta Car Plan Limited, ZenAuto Limited and Leasedrive Limited.
Our policies and procedures are aligned with regulation and legislation to ensure that the customer is always treated fairly throughout their interaction with Zenith. The regulations and principles of Treating Customers Fairly are reflected and embodied in policies and procedures across the full Zenith Group.
To ensure we remain compliant with regulatory requirements and continue to deliver fair customer outcomes a programme of compliance monitoring activity is undertaken. The Zenith Group has also delivered an SMCR programme.  This programme was led by our head of compliance and regulatory programme director with support and sponsorship from our Leadership and Holding Boards.
Vulnerable customers
Since our last report, Vulnerable Customer Champions have been selected from colleagues working within our regulated entities. The champions are collectively responsible for analysing and reviewing our processes, systems, documentation and training around vulnerable customers to support continuous development in how we identify, handle and support them. The champions meet regularly at the Vulnerable Customers Forum.
As a result of COVID-19, group compliance provided additional training to colleagues on vulnerable customers, with a particular focus on financial difficulty. This training was supported with further sessions on identifying vulnerable customers that were delivered immediately following the draft publication of the FCA's guidance on 'firms' treatment of vulnerable customers.
Information Security and Data Protection
Zenith work in a data-driven environment where information security and data protection are of paramount importance. We aim to be a trusted data custodian for our customers, drivers, and investors – through delivering industry-leading and international best practice.
Our data management frameworks incorporate appropriate technical and organisational measures to comply with relevant laws and to maintain the confidentiality, integrity, and availability of data. Our information security management system is accredited to ISO/IEC 27001:13 and our privacy management framework was underpinned by an assurance model using one of the big four professional service and audit companies.
To assist operational business functions at the first line of defence, we have nominated data guardians across the business to assume responsibility for managing data across their business areas. They are supported by directors of the business, in their capacity as accountable information risk owners. This programme is subject to monitoring, review, and continuous improvement – ensuring that we mature our data frameworks and increase their effectiveness.
Human Rights and Labour Standards
Zenith recognises the right of every individual to liberty, freedom of association and personal safety. We observe internationally recognised standards set out in the UN Universal Declaration of Human Rights and the International Labour Organisation (ILO) Conventions. We have a suite of policies and procedures that support our commitment to upholding excellent labour conditions for our employees. These include:
Harassment and bullying
Grievances
Equality
Diversity and inclusion
Health and safety
Child labour and safeguarding
Modern slavery and human trafficking.
We publish an annual modern slavery transparency statement on our website. This outlines the steps we have taken to ensure that modern slavery and human trafficking offences are not occurring within our business or supply chain. It also evidences our commitment to be an industry-leader in tackling unequal labour conditions globally.
Annual training is provided to key stakeholders within Zenith and our risk assessment is refreshed during this training each year. The increase in BEVs and the use of cobalt in the battery used in such vehicles represents a growing risk for the vehicle industry. Group compliance is currently investigating this, and further steps will be included in our next transparency statement.
Our previous modern slavery transparency statement can also be found on our website including previous year's statements.
Financial Crime
Financial crime covers a variety of wrongdoing which may cause harm to Zenith, its employees, customers, supply chain, investors and even to the wider financial markets. Zenith is committed to conducting business with the highest degree of integrity, fairness, and transparency – in full compliance with all applicable laws and regulations.
Our financial crime framework seeks to prevent financial crime within our business and throughout our supply chain. It includes policies, procedures and controls concerning:
Money laundering and terrorist financing
Bribery and corruption
Fraud
Whistleblowing
Trade sanctions
Tax evasion
Conflicts of interest.
Embedded controls are in operation throughout the operational business units, with oversight conducted by our financial crime compliance officer and our group money-laundering reporting officer. Control adherence is assessed through 1st line quality assurance programmes and KPIs are included in monthly Leadership Board packs.
Business Continuity
The continued success of our business depends on our ability to deliver continuous and performant service for our customers and stakeholders. The purpose of our business continuity management programme is to maintain robust and proven plans and procedures, enabling us to respond quickly and effectively in the event of an unforeseen disruption which threatens our employees and/or the continued operation of our core services. Furthermore, Zenith is committed to improving operational resilience through the effective identification and treatment of risks which could result in or worsen a business continuity event.
We routinely test and review our approach to provide confidence that our system is both performant and appropriate to our requirements as a business.
This combination of robust planning, resilience and testing was evidenced through our expedient response to the pandemic where we were able to transition colleagues to a remote working solution seamlessly using already embedded technological solutions in advance of government requirements and with no impact to our customers or business operations.
Growth Share Scheme (GSS)
Zenith is proud to offer its employees the opportunity to share in its future success and growth by participating in its employee share ownership scheme, the GSS.  Employees are invited to join the GSS based on service or grade qualification on an annual basis and almost 50% of employees are participating in the GSS.
The objectives of the GSS are to:
incentivise and retain employees
attract and recruit high calibre people
differentiate Zenith against other recruiters
reward loyalty
motivate to achieve our business objectives
allow our people to share in the growth and success of Zenith.
Suppliers
Zenith strives to continually develop and promote high ethical, moral and social standards. Zenith uses an extensive supply chain in delivering services. This includes vehicle manufacturers, essential fleet management services, such as glass and tyre replacements, licence checking, emergency assistance, and garage repair networks. We also use third parties who provide IT and system administration services.
Prior to engaging any new supplier, they are put through a rigorous commercial and due diligence process. The due diligence onboarding process is supported by policies and procedures such as the procurement and supplier lifecycle policy.
Following the initial assessment of the commercial viability of the supplier, Zenith will complete stringent due diligence focused upon information security, data protection, anti-corruption standards, human rights standards and labour condition practices employed by the supplier.
Our procurement policies and procedures help ensure that our supply chain practices promote the highest ethical, moral and social standards possible.
Supply chain risk is managed by the cross-functional supplier governance and risk forum comprised of subject matter expertise from across Zenith.
A significant current focus is ensuring our supply chain is appropriate and relevant for the demands created by our rapid adoption of electric vehicles. Whether it be charging points, EV only tyres or specialist accident repair, Zenith are committed to ensuring we have the right partners in place to ensure seamless supply.
Tax Planning
At Zenith honesty is one of our core values and we apply this to our tax affairs and our dealings with tax authorities and tax advisors, in the same way we apply it to all our business activities.
We are committed to paying all the taxes that we owe, in accordance with the tax laws that apply to our operations. Ultimately, we seek to pay the appropriate tax, at the right rate and the right time. We believe that paying our taxes in this way is the clearest indication we can give that we are responsible participants in society.
We have built long-term relationships with our tax advisors and discuss with them new products and services to ensure the correct tax treatment is adopted. Our advisors also keep us updated on tax law as it evolves. Where the tax treatment or reporting requirements of specific items are unclear we always seek professional advice. The senior accounting officer and chief financial officer are involved in all these discussions.
Regulatory Training
In addition to specific role-related training, new starters complete mandatory e-learning training within two weeks of joining. This includes subjects such as financial crime, data protection, information security, FCA, health & safety, and respect and equality. Existing colleagues receive annual refresher training as well as ad hoc awareness campaigns.
In addition, all colleagues complete questions through our third party platform, Cognito. Questions are sent to colleagues via email every day. They rotate between operational and regulatory topics. Cognito measures knowledge and reports against KPIs. The tool also uses artificial intelligence to curate content and challenge users to develop their understanding.

Case Study – training and development
In financial year 2021, we were proud to receive a Princess Royal training award for a data protection programme delivered within the business. This programme included interactive classroom workshops, posters, desk drops, desktop backgrounds and email communications to all colleagues. The programme lasted for three months.
The programme was created in response to recent reports that 60% of all privacy incidents within an organisation are related to internal colleague accidents. The level of risk is large and it's imperative that organisations help colleagues understand the importance of remaining vigilant when processing any form of personal data, regardless of volume or sensitivity. The Princess Royal training award was given to Zenith because of the innovative and agile style of the training, the different methods of communication used, its impact on colleague understanding of privacy risks and the level of positive engagement by colleagues
BOARDS AND COMMITTEE STRUCTURE
Zenith's governance structure enables senior management to make decisions based upon clear and effective information. Decision-making in certain areas is also devolved from the Holding Board to a range of sub-boards and committees to help deliver agility to the group, and better products and services for customers.
Boards
Holding Board
Responsible for ensuring the success of the Zenith Group by collectively directing its affairs whilst balancing this against the interests of its shareholders and relevant stakeholders where appropriate.  It provides the organisation with strategic direction, purpose and governance within a framework that enables risk to be assessed and managed, and commercial opportunities to be realised. It ensures this is in accordance with the Financial Conduct Authority (FCA) regulatory requirements which are applicable to certain businesses in the Zenith Group.
Leadership Board
Implements the policy and strategy adopted by the Holding Board and deals with all operational matters affecting the Zenith Group of businesses.
It provides strategic leadership and governance of the organisation within a framework that enables risk to be assessed and managed, and commercial opportunities to be realised. It reviews management performance, sets behavioural standards and ensures the necessary financial and human resources are in place for the business to meet its objectives.
EXECUTIVE COMMITTEES
These executive committees review key performance topics that underpin the ongoing effectiveness of existing process and behaviours within the various business channels of the Zenith Group, covering operational, commercial and regulatory.
Car and Van Executive Committee
Responsible for the review and oversight of matters associated with the performance of the car and van asset business channel, including, where appropriate, the consideration of risks in need of escalation to the Zenith Group Risk Committee.
Consumer Executive Committee
Responsible for setting the overall strategic direction of the consumer businesses and providing the review and oversight of matters associated with the performance of the consumer asset business channel. This includes, where appropriate, the consideration of risks in need of escalation to the Zenith Group Risk Committee.
HGV and Commercial Vehicle Executive Committee
Responsible for the review and oversight of matters associated with the performance of the commercial vehicle asset business channel, including, where appropriate, the consideration of risks in need of escalation to the Zenith Group Risk Committee.
Rental Executive Committee
Responsible for the review and oversight of matters associated with the performance of the rental asset business channel, including, where appropriate, the consideration of risks in need of escalation to the Zenith Group Risk Committee.
COMMITTEES
ESG Committee
Responsible for the review and oversight of matters associated with the performance and risk management of environmental, social and governance factors. This includes, where appropriate, the consideration of risks in need of escalation to the Holding Board or Leadership Board.
It reviews key performance topics across each ESG element, providing advice, guidance and management information to all levels of Zenith regarding ESG. Responsible for reporting on Zenith's ESG performance and progress to both internal and external stakeholders
Other Committees
Our Board and executive committee structure is also supported by several other committees and forums. Both are delegated responsibilities and tasks. They also provide management information to the Boards to enable effective decision-making. Examples of committees includes: Audit Committee, Remuneration Committee, Supplier Governance and Risk Forum, Residual Value and Pricing Committee, Group Risk Committee, Vulnerable Customers Forum, Information Standards Committee, Health & Safety Committee, Corporate Social Responsibility, Audit and Risk Committee, Voice of the Customer Committee, Diversity and Inclusion Committee and the Colleague Forum. Temporary committees are also created from time-to-time in response to key external factors such as Brexit.
KPIs
Reporting Period (2021 financial year, 1st April 2020 – 31st March 2021)
Environmental
To provide fleet policy design advice to our corporate customers enabling them to maximise the uptake of electric vehicles.
100% of corporate customers advised on policy to encourage PHEVs (plug-in hybrid electric vehicles) and EVs onto fleet.
100% of corporate customers advised: All consultancy reviews include section on transition to electric Implementation of new EV quoting platform to allow specific EV policies to increase EV uptake – customer relationship managers advise their customers on policy.
To increase the proportion of PHEVs and EVs as a % of the total orders
Increasing the % of vehicle orders for PHEVs and EVs across each of the following fleets year-on-year: Funded car fleet ZenAuto LCV.
Comparing March 2021 to March 2020 Battery electric Funded fleet: proportion of EV orders has increased from 16% (2019-20) to 37% (2020-21). Proportion of fleet that is EV is 11% ZenAuto: proportion of EV orders has increased from 11% (2019-20) to 19% (2020-21). Proportion of fleet that is EV is 16% LCV: proportion of EV orders has increased from 1% (2019-20) to 3% (2020-21). Proportion of fleet that is EV is 0.4%.
Plug-in hybridFunded fleet: proportion of PHEV orders has increased from 17% (2019-20) to 27% (2020-21) ZenAuto: proportion of PHEV orders has increased from 0.15% (2019-20) to 5% (2020-21) LCV: proportion of PHEV orders has increased from 0% (2019-20) to 1% (2020-21).
To increase use of more sustainable methods of commuting to and from the Zenith HQ office
Increase in the % of employees travelling to work by methods other than travelling on their own
Due to COVID-19 and remote working, Zenith did not complete a travel survey during 2020/2021. At the peak of the COVID-19 pandemic less than 10% of colleagues were working from Zenith's HQ. Those who were commuting were advised to travel alone to minimise the COVID-19 risk.
To recycle waste from Zenith's HQ (Kirkstall Forge)
Send 80% of mixed glass, mixed municipal (defined as non-hazardous household and commercial waste), organic food and paper and carboard waste at Kirkstall Forge to recycling. 0% of waste in Kirkstall Forge is sent to landfill.
80.68% of waste at Kirkstall Forge was recycled between April 2020 and March 2021. 0% of the waste was sent to landfill.
Social
As a responsible business, Zenith aims to enrich the local community and our own employees through volunteering opportunities.
Zenith colleagues to provide 300 hours of volunteering Give 100 local students experience through work-ready events, such as workplace visits, interview practice and mentoring. A work-ready event aims to help participants acquire valuable employment skills and attributes.
Due to COVID-19 and the limits this places on volunteering programmes, we've put a hold on this target.
Charitable giving has always been part of life at Zenith. Our CSR and social teams work hard to support events throughout the year. A programme is agreed each year and a fundraising target for our charity of the year is set. The charity of the year is chosen by Zenith's employees.
To fundraise a total of £15,000 throughout the year. In 2019/2020 we fundraised £20,965.35 for Plastic Oceans.
Zenith fundraised £27,768 in total for our charities of the year which were Leeds Mind and Birmingham Children's Hospice in 2020/21.
To provide employment opportunities through the nurturing and developing of future talent via the apprenticeship programme.
Aim for 50 apprentices in FY21 Aim for 75% of apprentices gaining a full-time role.
We provided employment to 26 apprentices during FY21We also plan to support the Kickstart scheme in FY22 with 20 work placementsWe have a 91% retention rate on our FY21 apprentice cohort100% moved to a permanent role after completing 12 months on their respective schemes.
To provide a positive working environment where all colleagues feel fulfilled and valued.
Ensure that 5% of total employees are mental health first aid trainedAchieve a wellbeing score of 4.5 out of 6 in the Best Companies survey for 2021 (our 2020 score was 4.39)Provide wellbeing training to 20% of employeesWellbeing training includes mindfulness sessions, yoga sessions and mental health first aid training.
3.6% of colleagues are mental health first aid trained An additional cohort was scheduled to receive training however this was postponed due to COVID-19. Further information will be provided in next year's report The wellbeing score in the FY21 Best Companies survey was 5.05 60% of employees have received wellbeing training.