350 million tonnes of plastic is produced each year, eight million of which ends up in our oceans and most of it single-use (PlasticOceans.uk). Step-by-step we can all make a difference such as avoiding disposable water bottles, plastic cutlery and plastic straws. And, as Christmas approaches, at Zenith we're vowing to make a difference.
We're making a pledge to reduce, reuse and recycle plastic at the most elaborate time of year.
Here are five of our feel-good, look-good, plastic-busting Christmas décor ideas that might inspire you to join our pledge.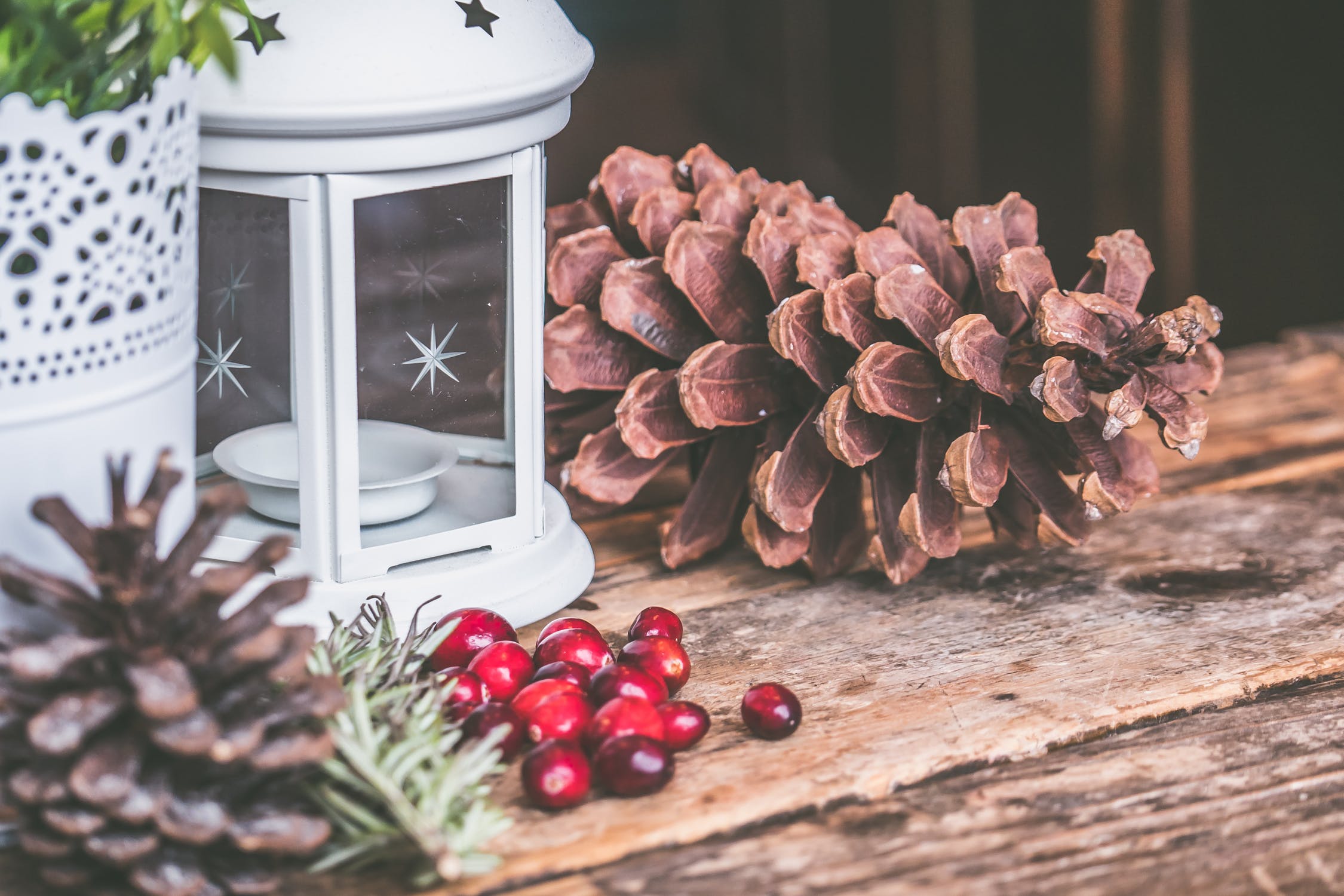 1. Make your own decorations
For many years, Christmas and sparkly decorations have gone hand in hand. But many plastics, such as glitter, tinsel and cracker prizes, end up in the bin, up the vacuum cleaner or down the drain.
Do you reuse the same decorations year after year? Great! Keep at it. But, if you're considering buying new, why not try making your own? Homemade doesn't need to mean thrifty. You don't need to be a super-crafter either; a spare hour here and there and you can have hassle and plastic-free decorations like no one else.
Who knew, but popcorn garlands have been around for decades! And they are deliciously easy:
Heat popcorn kernels according to the instructions in a pan or popcorn maker
Once popped and cooled, grab a needle and cotton, and thread them to make any desired garland length
Go mad and add cranberries or red liquorice for colour
Then simply wind around your Christmas tree, stair banister or mantlepiece
Use up old oranges and lemons by slicing and drying them out for around three hours in a low oven. You can tie dried fruit slices to door wreaths, fireplace garlands or to your Christmas tree with pretty fabric ribbon. Or simply place them in a bowl by the fire – like festive pot pourri.
2. Check out your local florists
Christmas is the perfect time to support local businesses and have a jolly crafty time. Say no to plastic and join in florists' workshops. Many offer the chance to take on a new challenge, such as making live garlands and door wreaths.
Usually, you don't need any experience and the price includes all the bits and bobs. Plus, you get to take home your creations to proudly display.
3. Use cloth napkins
Ditch plastic-packed paper napkins and plastic-backed tablecloths. Cloth napkins and table covers can be dyed to any colour you want, stenciled with festive patterns or patch-worked from remnants of material if you're handy with a sewing machine.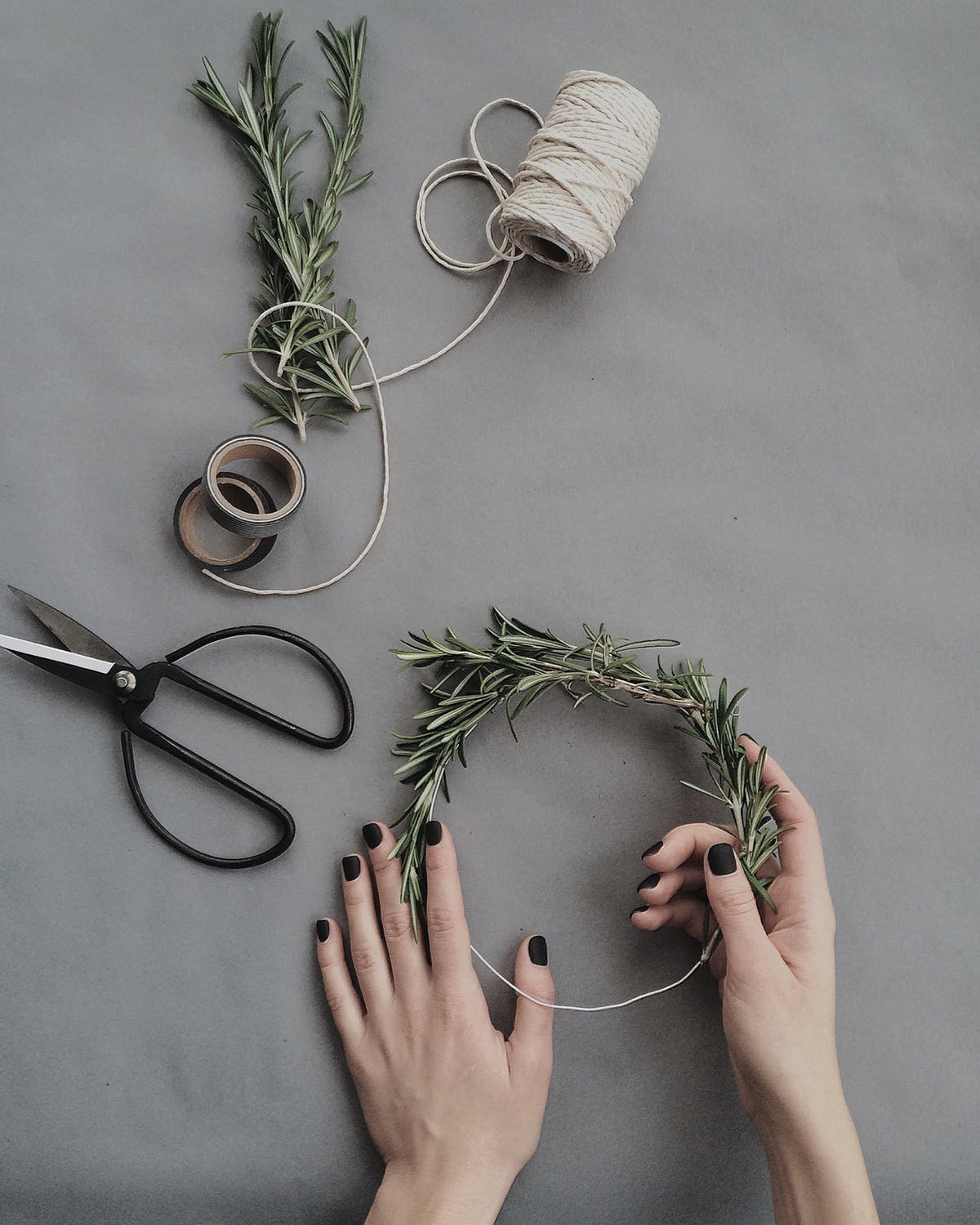 4. Make origami bunting
The art of paper folding can be complex or child's play. Once you get going however, it's utterly mesmerising and 100% recyclable! There are online instructional videos for everyone, whether you're a newbie or experienced crafter. If you get the bug, try making garlands, Christmas cards and hanging decorations.
5. Avoid plastic cutlery
If you're the one hosting a party, start a new eclectic trend by collecting sets of antique or second-hand cutlery. If your silver is tarnished, a quick rub with an anti-tarnish cleaning cloth will give you the festive sparkle you're looking for.
Did you know that many of the large supermarkets hire out cutlery and glasses, free of charge?