Driving sustainability
We're working with our customers to reduce UK vehicle emissions and their impact on our environment. Electric transport is a major solution to cut millions of tons of greenhouse gas emissions per year, as well as helping curb transport related air and noise pollution.
We have four pillars to support our sustainability targets. These are:
The calculation of emissions and reduction targets, covering Scope 1, Scope 2, and Scope 3 through Science Based Targets Initiative (SBTi) validation
Reducing the direct impact of our offices and sites, and transitioning our own company car fleet to zero emission vehicles through the EV100 commitment
Supporting customers to transition their own fleets to zero emission vehicles, supported by the EV100 commitment and green bond
Helping our suppliers on their net zero journeys, led by emissions reductions targets in line with the latest climate science and validated by the SBTi.
Leading by example through our EV100 commitment
The role we take in supporting our customers transition their fleets to zero emission vehicles, is vitally important for ensuring that the industry hits net zero emissions by 2050.
REACHING NET ZERO
Urgent action is required to avoid the worst effects of climate change. We are aware of the global need to reduce carbon emissions and are proud to say that we have committed to SBTi's Business Ambition for 1.5 degrees to achieve net zero by 2050 at the latest.
Our targets will cover the direct carbon emissions from our offices and sites, plus those of our value chain including the manufacture of our vehicles and their use by our customers. Our targets will be validated by October 2023 at the latest.
Certified carbon neutral organisation
We are a certified carbon neutral organisation. We are committed to maintaining this standard each year by supporting projects that have a positive environmental and social impact.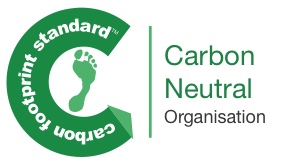 Our carbon neutral commitment supports delivery of our strategy to embed sustainability throughout the Zenith business and making a positive impact on society. Examples of the projects we have funded include:
Reduced deforestation in the Amazon
Improved cookstoves in Malawi
Renewable energy in Uruguay
Our environmental priority is to reduce our environmental impact through our SBTi commitment. However, offsetting and maintaining our carbon neutral organisation status plays a complimentary role in our carbon reduction plan, as offsetting will form part of our net zero targets to be validated by SBTi in the next 12 months.