Introduction
Zenith has leasing capabilities across corporate and consumer sectors and from small city cars to heavy goods vehicles ranging from one day to eight years and beyond in duration. Originally established in 1989 as a specialist provider of bespoke fleet solutions for mid to large corporates, our customer base ranges from household brands and some of the biggest organisations in the UK to individual customers on our consumer products.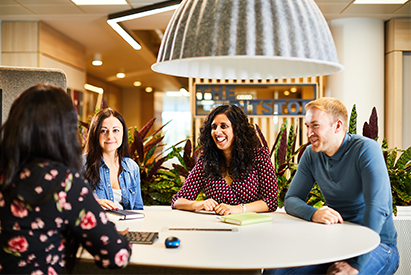 We deliver innovative and intelligent vehicle solutions to a variety of different customers whether that's funding company cars, light or heavy commercial vehicles, providing flexible benefit schemes, funding cars for private individuals or delivering fully outsourced fleet management services. We have been successful across many years in delivering a high-quality and innovative service delivery to our customers.
We have chosen not to disclose certain non-financial KPIs which we believe are commercially sensitive. In all other aspects the Directors consider the annual report and financial statements comply with the Guidelines for Disclosure and Transparency in Private Equity.
Ownership
The directors present their Annual Review for the Group, also referred to as 'Zenith', for the year ended 31 March 2019. Zenith is a UK multi-asset auto business. The company structure is set out below. Each company in the structure is 100% owned.
In the consolidated Group Accounts Bifurcate Funding Limited and Vehicle Titleco Limited are also consolidated into the Group. These two companies form part of the legal structure under the securitisation facilities used to provide vehicle funding to the Group but are not owned by the Group. Zenith Automotive Holdings Limited is owned 25% by management and 75% by BEV Nominees Limited, a Bridgepoint company. BEV Nominees Limited is owned by a number of limited partnerships comprising the Bridgepoint Europe V Fund.
Bridgepoint is an international fund management group focusing on private equity. Their aim is to deliver attractive returns to investors by investing responsibly in companies and building stronger, broader-based businesses with greatly enhanced long-term growth potential. As a long-established, experienced and responsible private equity investor they help companies and management teams by investing in expansion, operational transformation or via consolidating acquisitions. Bridgepoint funds invest in well-managed companies, typically taking controlling or large minority stakes. They are attracted by opportunities in sectors and niches with strong underlying growth and global competitive advantage or in cash generative businesses with high visibility of earnings.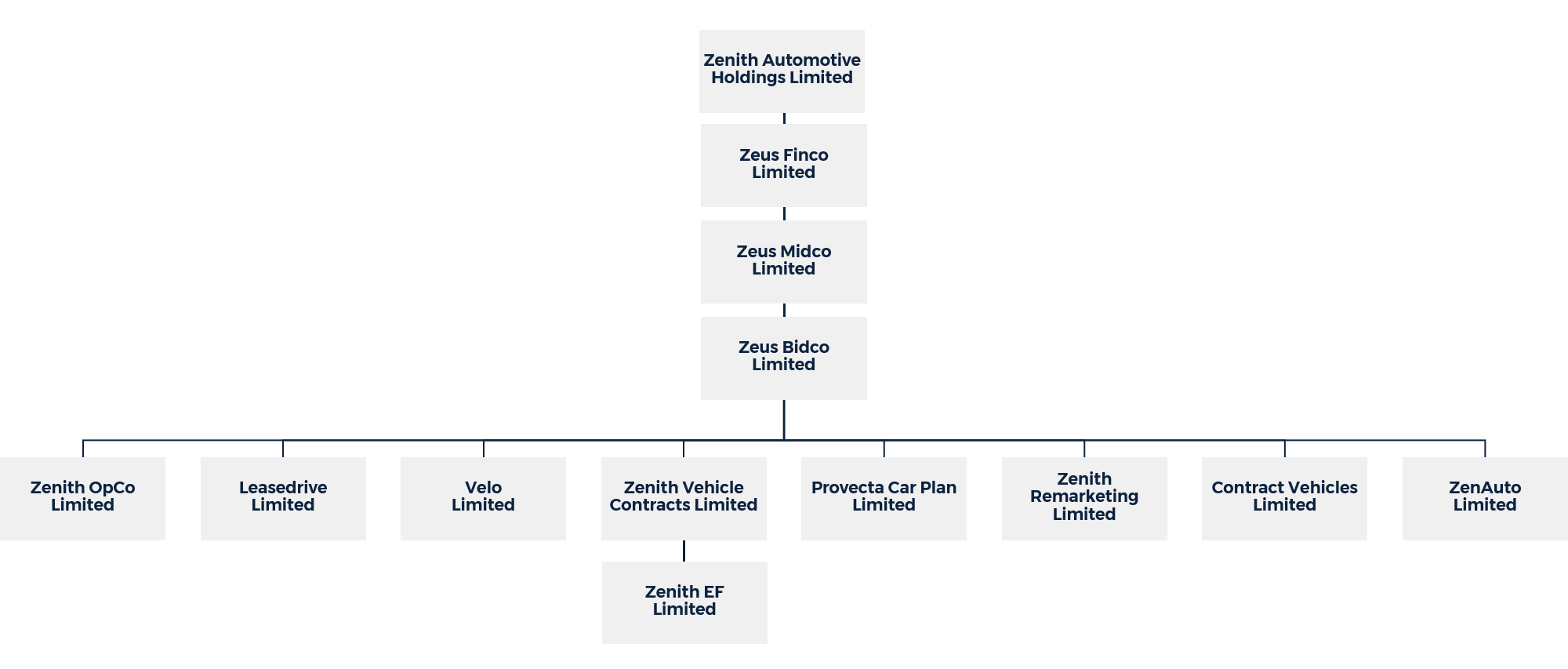 Business activity
Headquartered in Leeds, Zenith is the largest independent (not bank or manufacturer owned) vehicle leasing and fleet management, short-term hire and business process outsourcing company in the UK. Services include provision of vehicle funding, vehicle maintenance, fleet management, accident management, business process outsourcing, short-term hire, fleet consultancy and provision of fleet data with bespoke packages tailored to corporate customer requirements.
We were recognised in the year for our growth and achievements by placing 40th in the Sunday Times Top Track 250 for the UK's private mid-market growth companies.
Zenith manages a fleet of 138,000 vehicles and focuses on:
Serving blue chip clients with fleets of usually over 100 vehicles across business fleets and salary sacrifice schemes principally on a fully outsourced and sole supply basis
Serving clients with business-critical HGV and specialist vehicle fleets, and
Is in the start-up phase of serving consumers through the ZenAuto brand providing personal contract hire vehicles.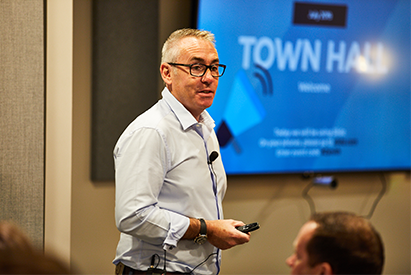 Business model
Zenith is a Mobility as a Service (MAAS) provider. The market continues to move towards our model of providing lease vehicles as a service. We have capabilities across all vehicle asset types, supporting everything from business-critical fleets to consumer cars and from the largest heavy goods vehicles, through to light commercial vehicles and down to the smallest city car.
Key elements of our business model which will deliver success in this market are:
Zenith has 138,000 vehicles under management and is the leading scaled multi-asset funder and manager in the UK providing mobility as a service in increments from 1 day to 8+ years.
Zenith has 30 years of experience and over 700 employees. Vehicles and drivers are kept legally compliant and mobile 365 days a year and 24 hours a day.
Zenith's consumer brand, ZenAuto, launched at the start of the year delivers personal contract hire direct to the consumer market. It is an exciting new area of growth for the business.
The Group's independent ownership enables it to be agnostic to vehicle makers, powertrains and funders.
With 40 million vehicles in the UK this gives Zenith significant market opportunity to grow in its home markets.
Zenith's Alliance Partner Network enables us to provide leasing and reporting capability in 14 European countries.
Strategy
The success of our strategy is based on the delivery of the following:
To achieve organic growth in our core markets by

Becoming the best-in-class corporate and consumer brand renowned for being the number one service provider of cars, vans and heavy commercial vehicles
Growing the fleet through the organic acquisition of new customers and cross-sell of new products to the existing portfolio, with little or no customer attrition
Evolving the European footprint to support existing and win new corporate customers.

To enter adjacent and new markets

Create new revenue streams by growing the consumer car leasing fleet and expanding business process outsourcing white label solutions with new partners.

To use technology to drive deeper automation and service improvement

Continuously refine the target operating model adopting process automation and digital to improve operational processing, supply chain quality, right first time delivery and improved cost to income ratios
Continuously focus on the evolution of funding facilities.

To employ the best people

Have the best, most flexible, agile, diverse working environment attracting the highest quality talent, nurturing our people, reducing employee churn and offering equal opportunities
Engage our people to let them innovate, improve and grow the company

Develop the Zenith Mobility as a Service (MAAS) eco system

Design and develop Zenith's long-term mobility strategy
Use technology to continuously refine our business proposition.

Acquisition of value accretive businesses

Acquire companies that complement existing channels, create scale, create synergies or provide incremental income opportunities.
Employees
We are committed to developing and retaining our employees; Zenith has been listed in the Top 100 employers (Yorkshire & Humber) in the Sunday Times Best Companies to Work For list 2019, an outstanding result. The Group has a very active employee engagement programme, and we are immensely proud of this achievement.
Zenith's Academy provides learning and development opportunities to all our people. Zenith provides access to the Zenith Academy for all employees and has provided a broad range of training from finance, marketing, MBA, leadership and coaching courses.
We were extremely honoured to have been presented with a Princess Royal Training Award for our outstanding induction programme during the year.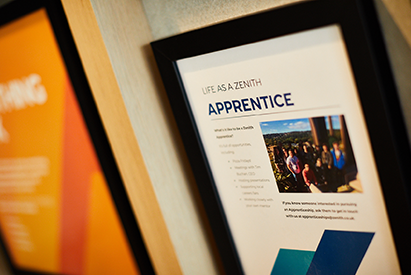 Zenith is committed to developing future talent through apprenticeships. In January 2018 Zenith was named a Top 100 Apprenticeship Employer.
We have run three Women in Leadership programmes which we are proud to be supporting.
Our employees' health could not be more important to us. We have an in-house GP and in November 2018 we were delighted to be awarded the Outstanding Employer award at the Yorkshire Post Excellence in Business Awards 2018 for promoting positive mental wellbeing.
Environment and Corporate Social Responsibility (CSR)
Zenith is committed to ensuring that its business practices have positive impacts on the community and the environment. Since our formation in 1989 we have been committed to maintaining high ethical and moral standards and to ensuring that we act in accordance with responsible social behaviour.
The three core objectives of our Environmental and CSR policy are:
To sustain the environment
To conduct our business in an ethical and responsible manner
To support the community, both local and industry sector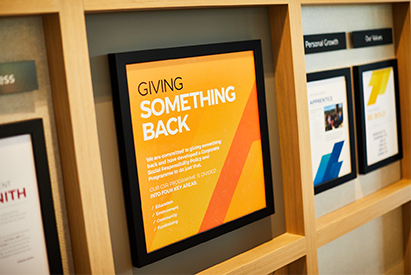 At Zenith we regularly hold events to raise money for charity. Annually we hold a Zenith 'annual challenge' which is our main fundraising event of the year. In November 2018 we proudly picked up a fundraising trophy for our commitment to the Great Yorkshire Bike Ride and raising a substantial sum for five very worthy causes across Yorkshire.
Environment
Operating in the vehicle leasing industry, Zenith's primary environmental objective is to provide advice and technical information to encourage our customers to promote and incorporate the most environmentally friendly vehicles and practice within their core fleet policies. This is done by a process of continuous review and assessment, constantly updating latest thinking and technology to refine and improve our customers' CO2 vehicle footprint.
This includes:
Where clients have expressed an interest in their impact on the  environment, each regular client review carried out with Zenith has contained a section on CO2 emissions, alternative fuels and clean fleet management
The trends within these review packs have been used with customers, prospects and staff to help educate them on how the environment and company cars can work hand-in-hand in a positive way
Zenith has focused on developing and training account managers in areas that cover the environmental issues faced by fleets and how Zenith can address them. Advice is given to fleets as well as ongoing support on developing a green fleet policy
Zenith has piloted a scheme with a major blue-chip client that ensures that all of their future pool vehicles to be supplied must be hybrid
A key responsibility of Zenith's public  relations department is to help educate the entire fleet industry about the environment and ways of making themselves greener through trade publications and events.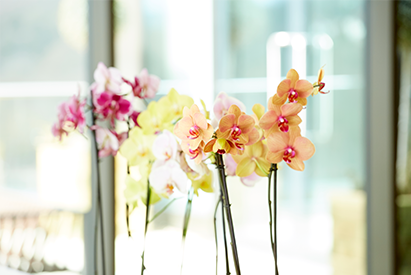 This was the first full year Zenith occupied its new low carbon headquarters. The new 63,000 sq ft offices will enhance the Company's environmental credentials.
The building is designed to a BREEAM (Building Research Establishment Environmental Assessment Method) excellent rating and is working toward a low or zero carbon rating. Solar panels are installed on the roof and an innovative energy strategy used.
Ethics
Zenith believes strongly in the need for ethics in business and to have ethical practices and transparency in all its activities as well as those of its suppliers. These principles strongly reflect the values of the Company.
Zenith believes we have a responsibility in the market with key issues such as:
Treating our customers with respect and fairness and act true to our values
To treat our partners and suppliers fairly and to establish long-term relationships that deliver value and high service levels to our end
customers
Not to enter into pricing comparisons with our competitors that may lead to any form of non-competitive activity
To work closely with government and HMRC to ensure that consistency and clarity is provided to avoid confusion and additional administrative costs for our customers
To promote within the market the need for awareness of our industry's environmental impact with regard to carbon emissions and to work closely with specialists to ensure that we are promoting carbon reduction strategies
To deliver our services through professional and trained personnel whose mandate is to exceed the clients expected level of service delivery.
Our values are built around openness, integrity, service excellence, innovation and loyalty.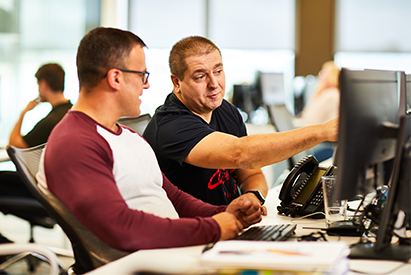 Community
As a business Zenith is aware of its wider impact on the environment. We aim to ensure that we support our local community and integrate our business values and operations to meet the expectations of our customers and the wider public.
We understand that as a business we have impacts on the communities in which we operate and employees are encouraged to assist the local community. We have established a CSR focus group to develop and promote our CSR policy.
Zenith is working with Leeds Ahead to take part in voluntary community focused projects, to assist with the social and economic regeneration of Leeds. We also encourage employees in their charitable endeavours such as supporting colleagues individual fund raising events.
We are delighted by the effort our staff put into this, and are encouraged by the feedback we receive from them in terms of the benefits they derive personally from being involved in these programmes.
Human Rights
Zenith recognises the right of every individual to liberty, freedom of association and personal safety and observes internationally recognised standards set out in the UN Universal Declaration of Human Rights and the International Labour Organisation (ILO) Conventions.
Equality
The Company is committed to promoting equality of opportunity.
The Group is fully committed to providing, so far as is practicable, a good and harmonious working environment that offers equal treatment and opportunities for all its employees and where every employee is treated with appropriate respect and dignity.
The Company has three main objectives:
To encourage its employees to take an active role in combating all forms of unlawful discrimination, harassment and victimisation
To deter employees from participating in any such unlawful behaviour
To demonstrate to all employees that they can rely upon the Company's support in cases of unlawful discrimination, harassment or victimisation at work
The Group's policy
There should be no discrimination, harassment or victimisation of any employee, job applicant, customer, provider of services or member of the public because of one of the following protected characteristics: age, disability, gender reassignment, marital or civil partnership status, pregnancy and maternity, race, colour, nationality, racial or ethnic origin, religion or belief, sex or sexual orientation.
Business Review
In the year to 31 March 2019 Zenith Automotive Holdings Limited consolidated accounts reported an EBITDA* excluding the operating loss of £3m to set up ZenAuto, our retail business, of £59m. This is a fall of 6% from the previous year £63m. The previous year was a 436 day period. As a result of the timing of the acquisitions it included a comparable 12 months of trading activity.
The fall in the year was due to two main factors:
In CVL, our HGV business, operating profit fell by £2m mainly due to vehicles being extended rather than returned. This impacted residual value profits.
The remaining fall of £2m in our core business is due firstly to a deferral of residual value profits to future periods as customers extended their leases on vehicles while they wait for the outcome of the current economic uncertainty and Benefit-in-Kind (BiK) taxation visibility, and secondly, a reduction in the salary sacrifice fleet as a result of changes in the tax treatment of these vehicles and the lack of visibility of BiK rates on company cars resulting in a gradual movement away from company cars to taking a cash benefit.
For the above reasons this was a difficult trading year. However, we have maintained our very low levels of customer attrition, invested in ZenAuto, our retail operation, which we believe is an exciting opportunity for the business, and integrated our car, van and HGV vehicle operations to provide a proposition which we believe will be very attractive in the market.
There are a number of full electric vehicles which are launching over the next year. These will be more tax advantageous from a BiK perspective and this, together with an expected return to more normal visibility over a number of years of BiK rates, we believe will help the company car market.
The Group balance sheet shows total assets of £1,467m including cash balances of £21m. The previous year Group balance sheet total assets were £1,503m including cash balances of £16m.
The main reason for the fall in total assets is due to the £48m amortisation of goodwill and intangible assets in the year.
Despite the £56m operating profit before depreciation, exceptional items and amortisation of goodwill and intangibles, the Group made a loss after tax for the period of £92m. However, this was a result of deducting non-cash items of £48m for amortisation of goodwill and intangibles, and preference share and loan note interest of £52m. The preference shares and loan notes are owned by the shareholders and not paid in cash. The non-cash amortisation and interest will continue in future years. The Group is cash generative and is forecast to continue to be so for the foreseeable future.
We have a large and diversified pool of asset finance facilities available to us to finance our leasing operations, which includes a significant element of committed facilities, and we have plenty of headroom with which to fund our ambitious growth plans. Our securitisation facilities provide us with extremely competitively priced capital with which to develop our business. Cash generation was in line with expectations throughout the year.
* EBITDA is defined as operating profit before amortisation of goodwill, depreciation of tangible & intangible assets and exceptional items
There were, however, a number of headwinds outside the control of Zenith which impacted the business in the year:
Vehicle manufacturers struggled to get their product through the new CO2 emissions testing regime (Worldwide Harmonized Light Vehicle Testing Procedure or WLTP). As a result, at times during the period, less than half of the models usually available in the UK for order by our clients were available for sale. This reduced both order take and delivery of new vehicles significantly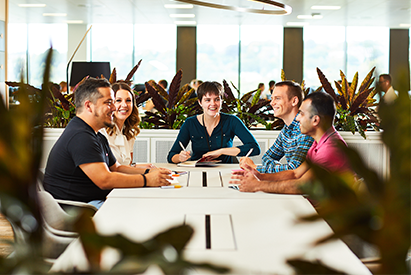 A knock-on impact of this lack of vehicle supply across the whole UK market was that a significant number of vehicles which ended their primary term in the period, which would have expected to have been sold during the period, were extended. Customers could not replace older vehicles with new vehicles. This meant that the number of end of lease vehicles which we sold was significantly reduced and profits from their sale were pushed into later periods
Political and economic uncertainty caused an increased level of caution in our customer base when placing orders
Lack of visibility over future taxation policy for company cars also caused some loss of orders. This has been resolved post year end.
The business has continued to enhance its reputation as a high quality service provider which meets, in an innovative and imaginative way, the requirements of the market and its customers in particular. We have been focused on enhancing this during the difficult trading period.
The total funded and managed fleet size has increased from 122,000 to 138,000 vehicles
Following significant investment ZenAuto, our consumer leasing business, gained momentum during the period with orders increasing month-on-month
Our rental and outsourced business services operations grew strongly and profitably
We continued to invest in our HGV leasing and management business  and we are confident that we have an excellent platform for growth
We started to see the benefit of our group proposition to customers through which we serve all of our customers HGV, van and car requirements under one roof, from one day rentals through to 8 year plus leasing for some of the heaviest equipment
We continued to focus on our cost base, commencing initiatives which will deliver £3m annual run rate cost savings in the period
Our customer retention statistics continue to be exceptionally good
We are increasingly able to differentiate our service proposition helping us secure high quality new business and the directors are confident that the Group can continue this going forward.
We have extended our securitisation funding facilities to both retail and HGV markets in the year.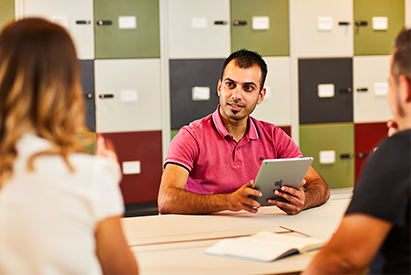 The move to our new headquarters at Kirkstall Forge Leeds in the prior year , and the continued adoption of flexible and agile working practices, is a significant step forward in our ability to attract the highest quality talent to our business and retain the best people.
We were delighted that our headquarters was highly commended in the Top Tech Yorkshire report and the first commercial building in Yorkshire to receive a Wired Platinum certification for connectivity.
During the year our office was recognised as the national best office space of the year supporting our belief that this is a great place to work.
Our view is the fundamental growth drivers of the market remain highly positive, being:
i) increasing outsourcing of the management of corporate fleets, and
ii) increasing leasing, as opposed to buying, of vehicles by consumers, whether directly or via salary sacrifice schemes
Net debt and covenants
On 31 March 2019, the Group was funded by the following facilities:
External bank debt of £425m. This is repayable in one instalment on 31 March 2024
Loan Notes of £231m (held in Zeus Finco Limited) and Preference Shares of £272m (held in Zenith Automotive Holdings Limited). These are both held by the shareholders of Zenith Automotive Holdings Limited. Interest is calculated monthly and annually rolled and added onto the balance rather than being settled. These will be settled in the event of a sale of the Group or after a 20 period ending 31 March 2037
Cash and cash equivalents of £21m
On the basis of the above the Group has net debt of £904m. Excluding balances owed to shareholders the net debt was £409m. The Group also has a Revolving Credit Facility (RCF) of £60m available until 28 February 2023 and repayable on 31 March 2024. At 31 March 2019 no funding was drawn on this facility. There is a leverage covenant which is measured once the RCF is more than 35% drawn and we must ensure that when tested the Consolidated Senior Secured Leverage Ratio does not exceed 1.65:1.
Capital structure
As discussed above the Group has £425m of external debt. The loan notes and preference shares total £503m and are held by the equity shareholders. The Group has a wide share ownership by employees and issued shares in the new group to employees during the year. Annually eligible employees are invited to buy shares in the business.
This type of capital structure, with a mix of external and shareholder debt and wide employee share ownership, has been successful in supporting the growth of the business through six private equity transactions and ensuring high levels of employee engagement in the business.
Principal risks and uncertainties
The following are the principal risk areas in the business:
Interest rate risk
Controls
Interest on Senior debt is calculated on a floating rate and paid quarterly.
Our senior debt currently stands at £425m and interest rate exposure is 67% hedged until June 2022. Management review the level of debt hedged and are comfortable with the current level of variable exposure.
Managing interest risk on vehicle funding is key. We provide vehicle finance to customers on a fixed interest rate basis on all contracts. Vehicles funded through securitisation are on a variable rate.
100% of agency and back to back funded deals are secured with fixed rate funding from banks. 100% of deals funded through securitisation are hedged by swapping floating rate costs for fixed rate across the term of the lease. Management have effectively removed interest rate risk as a result and will consistently apply this policy.
Residual value risk
Controls
When pricing a lease we need to estimate what the vehicle will be worth at the end of the lease. This is called the 'residual value'. If we over estimate this value and ultimately sell the vehicle for less than its residual value we will lose money. This is called the 'residual value risk'.
Sophisticated external tools are used analysing CAP Gold Book, CAP Black Book, Autofutura Recalc-IT and internal intelligence based on historic data are used to set residual values.
Fleets are categorised into volume tiers with high volume vehicles reviewed every 3 months, giving approximately 85% coverage and all vehicles covered at least annually.
A Residual Value committee meets every 3 months to provide oversight, review the output of the above and challenge residual value positions.
Maintenance risk
Controls
83% of our contracted units have fixed price maintenance contracts. The customer pays us (usually) monthly in fixed instalments over the life of the lease to maintain the vehicle. If the cost of maintaining the vehicle are higher than the total rentals we collect from the customer over the life of the lease we will lose money.
We use data from industry benchmarks in conjunction with our own data to model the costs.
There is a rolling review programme to ensure all vehicles are reviewed at least once per year. High volume vehicles have the most detailed review.
Management monitor maintenance provisions quarterly using formulae from historic data to give an early indication of potential issues. Any change in profitability would be picked up by this review and actions taken.
Zenith takes credit risk on customers to the extent it funds vehicles on either back to back or securitisation funding.
We employ two credit analysts to monitor and review credit risk reporting directly to the CFO. Every customer is reviewed at least annually.
A detailed review of customers due for review is presented to the Credit Committee which meets monthly. The credit analysts present to the CEO, CFO and Finance Director. Based on the review individual credit limits are agreed and funding strategies decided which manage the level of risk that Zenith are prepared to take. All new business opportunities are reviewed by one of the credit analysts prior to tendering.
Key performance indicators
The directors use a series of financial and non-financial Key Performance Indicators (KPIs) to monitor the performance of the business.
Creating value for shareholders is linked to growth in earnings before interest, tax, depreciation and amortisation (EBITDA or operating profit). All employees participate in an annual bonus scheme which is linked to the Group's EBITDA performance against budget.
Monthly management accounts report EBITDA measured on a consistent basis to operating profit before depreciation of tangible fixed assets, amortisation of goodwill, intangible assets and exceptional items reported in the consolidated profit and loss account. The profit and loss account has been updated to align with this KPI.
The main way to grow operating profit is to grow the fleet size and therefore measuring the movement in the fleet is key to the success of the business.
We have sophisticated, award-winning, business intelligence reporting solutions which report fleet sizes in real time across our products.
Customer satisfaction
Calculation
One of the key strengths of the Group is the high levels of customer retention. One of our most important KPIs is our measurement of customer satisfaction. This is also a key element of the annual bonus payment to employees.
The Group uses state-of-the art, award-winning software to critically assess customer satisfaction indices.
Employee engagement
Calculation
We are a service business and our employees are core to our success. Engagement scores are a key indicator of how we are performing. As a business we analyse in detail the results and identify opportunities to improve.
To objectively measure this, we take part annually in the Sunday Times Best 100 Companies to work for survey.
Tax
At Zenith we are proud of our service and ethics. Honesty is one of our core values and we apply this to our tax affairs and our dealings with tax authorities and tax advisors, in the same way we apply it to all our business activities.
We will fulfil our commitment to paying the right amount of tax that we owe by seeking to pay the appropriate tax, at the right rate and at the right time. We aim to do this by ensuring that we report our tax affairs in ways that reflect the economic reality of the transactions we actually undertake in the course of our trade.
We are committed to paying all the taxes that we owe in accordance with the tax laws that apply to our operations. We believe that paying our taxes in this way is the clearest indication we can give of us being responsible participants in society.
Dealing with HMRC
We have built long-term relationships with our tax advisors and discuss with them new products and services to ensure the correct tax treatment is adopted. We respond to requests from HMRC in a friendly, timely and professional manner. Where the tax treatment or reporting requirements of specific items are unclear we always seek professional advice. The senior accounting officer and chief financial officer are involved in all these discussions.
Our advisors also keep us updated on tax law as it evolves.
In the event of an enquiry we would be committed to co-operating fully with any investigation with a review to timely resolution of issues.
Further details of our tax policy can be found here.
Going concern
The Company makes use of bank facilities agreed on a Zenith Automotive Holdings Limited Group wide basis. On 31 March 2017 the Group secured new bank loan facilities and settled its existing bank loan facilities. Following this refinancing in 2017, the Group has considerable financial resources to manage its operations (see net debt and covenants above). These facilities are repayable in March 2024. The directors note that the Group is cash generative and have reviewed the forecasts which cover a period exceeding 12 months from the date of signature of the financial statements.
Brexit uncertainty has led to customer caution and a lack of visibility of government policy, particularly regarding BiK rates on company cars. The scale of the Group can withstand these short-term challenges particularly our wide truck to car and corporate to consumer propositions enabling us to be agile, spot changes in the market and adapt our strategy if required.
On this basis, the directors have a reasonable expectation that the Group and the Company has adequate resources to continue in operational existence for the foreseeable future. Thus they continue to adopt the going concern basis in preparing the annual financial statements.
Of the 40 million vehicles in the UK today, Zenith's strategy to develop adjacent heavy commercial vehicle and consumer markets now puts the Group in a strong position to grow the business, from city cars to heavy commercial vehicles across corporate and consumer markets.
In our opinion Zenith is the leading UK proposition with management, technology and funding capabilities in every market segment.
Our corporate vision is to be the benchmark by which quality service is measured within our industry. We are  accelerating the pace of investment in systems, infrastructure and people, having recently approved multi-million pound investment programmes in these areas which will enable us to continue improving our service levels to customers and keep us at the vanguard of innovative service delivery.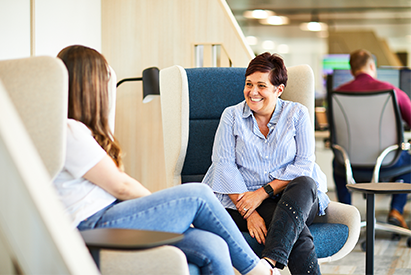 The business has a robust base from which to continue to build and we have many exciting opportunities with both new and existing customers which we expect to be able to develop in order to further drive the creation of shareholder value.
Over the next year Zenith will continue to focus on developing the brand, systems and market for the consumer product and integrate fully the heavy commercial vehicle operations into the business to enhance the corporate offering.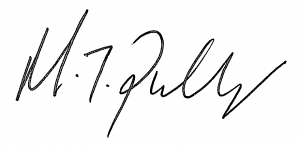 M T Phillips
Chief Financial Officer
31 July 2019
For further information, view the Zenith Automotive Holdings Limited accounts on Companies House, or click here.