We have made rapid progress in the appointment and promotion of female senior leaders and this can be seen in the gender representation across our senior leadership representation and the resultant 5.7% reduction in our group mean pay gap. However any Gender Pay Gap is a pay gap too big. We launched a number of initiatives across our inclusion agenda in FY23 and we are confident we will see further progress in closing our Gender pay gap when we report in 2024.
Stuart Price, Chief People Officer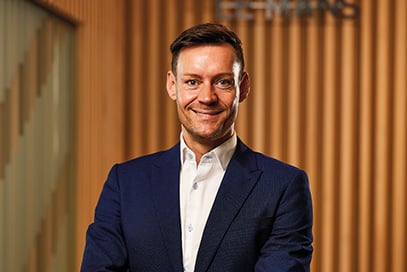 Our 2022 report
Gender pay gap reporting requires legal entities with more than 250 colleagues to report and publish their pay gap between males and females.
Zenith Group has a number of employing legal entities. Of these, one company has more than 250 employees:
Zenith Vehicle Contracts Limited
Last year we supplied a voluntary pay gap submission for Zenith Group which comprises all colleagues across all our employing entities, and we have done so again this year.
We have done this as we believe this is consistent with the spirit of the Gender Pay Gap reporting legislation and looking at the data in this way supports our aim to reduce the pay gap across all areas of our Group.
5.7%
reduction in our group mean pay gap
Zenith Vehicle Contracts Limited
At the snapshot date of the 5th April 2022 we had 633 colleagues within this legal entity. We have reported on this legal entity since 2017 so have several years to compare against.
Gender pay gap figures
2017
2018
2019
2020
2021
2022
Mean*
24.4%
19.5%
19.3%
11.0%
14.0%
9%
Median*
18.0%
13.5%
8.8%
5.3%
8.0%
4.15%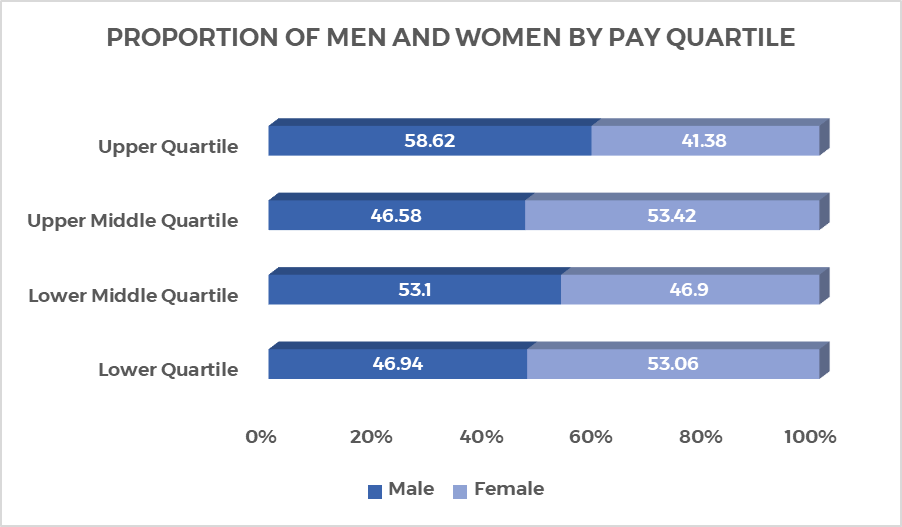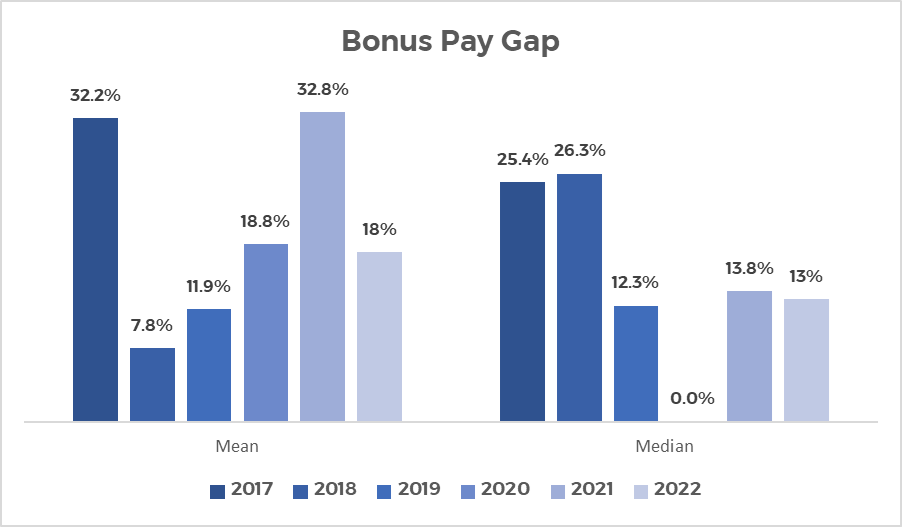 Bonus pay gap figures
2017
2018
2019
2020
2021
2022
Mean
32.2%
7.8%
11.9%
18.8%
32.8%
18%
Median
25.4%
26.3%
12.3%
0.0%
13.8%
13%
Proportion of colleagues receiving a bonus payment
2017
2018
2019
2020
2021
2022
Male
65.3%
53.0%
48.5%
64.1%
67.5%
56.9%
Female
53.7%
53.7%
53.8%
69.4%
70.8%
58.1%
Group wide overview – voluntary submission
At the snapshot date of 5th April 2022 we had 1213 colleagues across all of our employing entities.
Gender pay gap figures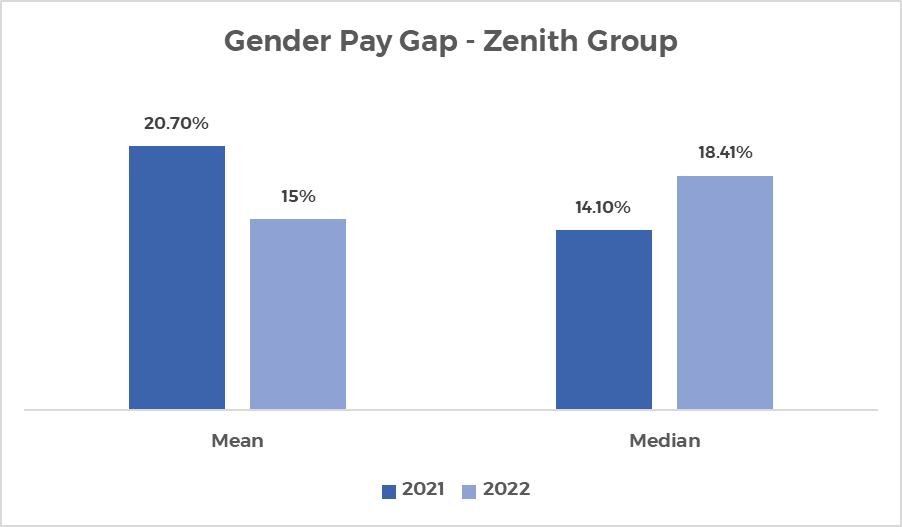 Proportion of colleagues receiving a bonus payment
Commentary
For our largest legal entity Zenith Vehicle Contracts Ltd our pay gap has decreased by 5% (mean) and 3.85% (median) and our bonus pay gap has also reduced 14.8% (mean) and 0.8% (median).
The reduction in our pay gap has been contributed to by…
Increase
of female appointments and promotions to senior leadership positions
75%
of director appointments were female
60%
of senior leadership appointments were filled by women in this period
7%
increase in female representation in our upper quartile
5.7%
decrease (mean) in our pay gap across the group
The slight increase of 4.3% (median) is largely driven by the growth of roles in the lower and lower middle quartile where 58% were filled by women.
Our standard bonus framework
The progress made in our bonus gap for Zenith Contracts Vehicle Limited is due to the application of a standard bonus framework introduced in 21/22 and a new group bonus policy introduced in April 22, which sets out a consistent approach to the application of bonus both of which ensure colleagues receive consistent bonus eligibility and application. We anticipate further progress in our 2023 report.
Our bonus gap has increased by 5.6% (mean) and 16.9% (median). Whilst we have made progress in the female representation of female leaders, we continue to have a male dominated upper quartile which impacts the bonus pay gap. We have taken significant steps to ensure our talent pipeline for the most senior roles in the organisation have a larger female representation. An additional consideration in these figures is 9% of colleagues work part time, of which 80% are female. Whilst part time working is known to support female advancement, it does in this case negatively impact the bonus pay gap as the pro-rating of bonus payments does not allow for making full time equivalent comparisons.
Whilst there is more to be done, we believe we have the right plans in place to reduce our gender pay gap further. There continues to be some areas of opportunity for reducing our gender pay when recruiting new colleagues including the continued focus of recruitment of females to our most senior roles, attracting females to our maintenance workshop teams and technology function which are highly male dominated. We also have an opportunity to attract males to our junior administrative roles which are highly female dominated.
What we have already done:
Focused our recruitment attracting females at our Senior Leadership level and filling 60% of roles with women, 75% of which were Directors
Implementation of a functionality in our recruitment system that provides commentary on adverts to remove gender bias via the use of a "gender de-coder"
Reviewed our careers site to ensure imagery and narrative promote female employees and their career journeys at Zenith
Working with existing agencies to encourage and specify balanced shortlists
Continue to build on our Inclusion Strategy and have seen numerous initiatives across the business including Inclusion month
Delivered inclusion education programme focusing on creating a culture of conscious inclusion to top 120 leaders.
Actively promoting careers at STEM events in local schools
Supporting our Apprenticeship providers in promoting roles to females to recruit a 50/50 split in each cohort
Application of the Reward Framework and introduction of a national benchmarking tool
What we will soon be rolling out:
Carry out a full recruitment review to identify opportunities to create a more inclusive candidate journey by ensuring managers are equipped with the right training to carry out an inclusive recruitment process
Review our agency preferred supplier list and select agencies that have a proven record of supporting businesses with their inclusion agenda as well as working with organisations that promote the female agenda – e.g. women in technology
Cascade inclusion education programme focusing on creating a culture of conscious inclusion to a further 100 leaders
Continued development of a structured Reward Framework including robust salary benchmarking to ensure consistent and equitable pay across the organisation as well as a review of all additional benefits
Continuing to carry out a deep analysis on our Gender Pay Gap results and make recommendations for change to improve our gender pay gap.
How the Gender Pay Gap is calculated
* The mean is the average of all the numbers in the dataset i.e. adding all the relevant pay and bonus figures and then dividing by the total amount of relevant employees.
** The median is the numerical value which splits the top 50% of the population from the bottom 50%. This is calculated by listing all of the values in numerical order; if there is an odd number of values, the median is the number in the middle; if there is an even number of values, the median is the mean of the two central numbers.