Now that the clocks have gone forward and the days are lighter it's easy to think that winter is well and truly behind us. But, early frosts and spring rain can make driving challenging at this time of year. 
Stay safe this spring
The daffodils are out, and the mornings are lighter, spring is in the air. If you're driving this spring, we've got a few tips to help you stay safe.
Spring showers can make roads very slippery, especially if they come after a dry spell. Make sure you've got plenty of space to stop if needed and keep your speed low if the weather is bad
When the sun does come out at this time of year it can be low in the sky. Keep your windscreen clean inside and out and think about wearing sunglasses if it's particularly bright
Always be on the lookout for pedestrians, cyclists, motorbikes and animals. Stay safe and check your mirrors, stay aware of your surroundings and slow down in residential areas
It's likely to rain more at this time of year, so ensure your screenwash is full before setting off on a journey and check your windscreen wipers regularly
Beware of driving on flooded roads. It's dangerous to drive through deep water, plus it can cause serious damage to your vehicle
If you drive in the countryside, keep an eye out for young animals that may wander onto the road.
Vehicle checks
Every week

Check that your windscreen and bodywork is free from cracks, chips or damage
Check your electrics – turn on all your lights and walk around the car to make sure they are all working
Keep your tyres inflated – check the pressures and ensure your tread stays within legal limits, even when parked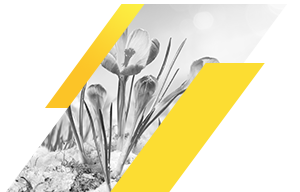 Every 2 weeks

Keep the battery in condition by starting the engine. Keep it running for around 30 minutes to let the battery charge up, but make sure you do this in an open space, not a garage as the fumes can be toxic
It's a good idea to top the fuel tank, it helps to stop moisture from getting in and stops the pipes and seals from drying out too much
Check your coolant, oil and screen wash levels
If you have a diesel, try to take it for a drive (within government guidelines)
Even with these steps, if you haven't driven your car in a while, it's possible you could find that your battery or tyres are flat when you next come to use it.
Time for a spring clean?
Wash off all the winter grime and salt and give your car a good check over
Check and clean your tyres and make sure you've got plenty of grip
Top up your washer fluid
Make sure your wiper blades are working and don't have any damage