Reasons to go electric
Whether it's cheaper to run or it's green credentials, more and more people are choosing to go electric. It might have seemed daunting to make the big switch from petrol and diesel to electric – but not anymore. Both the technology and infrastructure have dramatically improved in recent years, making the transition much easier than you might think.
So, let's look at the benefits.
1. Running costs down
Although an electric vehicle (EV) might cost more initially, this is balanced out by the substantially reduced running costs over the vehicle's lifetime when compared to petrol or diesel equivalents.
Along with lower costs per mile, there are savings on taxes such as company car tax and road tax and congestion charges.
2. More choice and better battery range
The choice of EVs has increased with most major manufacturers producing electric models. The battery range of EVs has also come a long way, with ranges starting from 100 miles and some going beyond 300 miles on a single charge to meet the daily travel requirements of drivers.
3. Driving positive change
At Zenith, we believe that helping more people to make the transition to cleaner, more sustainable transport such as EVs is key to ensuring our planet's survival.
We want to make it easier to understand the benefits of switching to EVs, not just for you but also for the environment.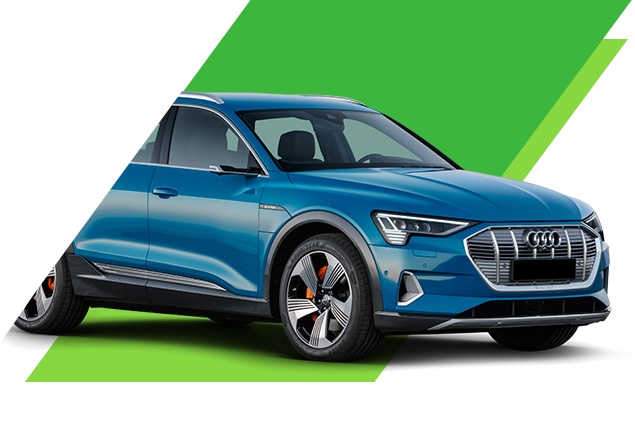 4. Sustainability and pollution
EVs don't produce carbon dioxide, meaning less emissions that contribute towards climate change and poor air quality. And with the transport and the fleet industry being potentially large contributors towards the current and ongoing emissions in the UK, the choice of your next vehicle is vital.
5. Get help driving
You can also get government grants towards the cost of driving an EV and installing an at-home electrical charging point.
6. Leave taxes behind
Plus, EVs benefit from lower road tax and company car tax. In the tax year 2020/21 it's 0% for a fully electric or zero emitting vehicle. And in 2021/22 it will be only 1% and 2% for 2022/23, 2023/24 and 2024/25 much lower than your average company car tax.
Frequently asked questions
The electric range for electric cars will vary model to model. When choosing which electric car you want to order you will need to decide if its advertised range is suitable for the majority of your travel needs.
If you think you can complete most of your journeys on a single charge of electricity, then the vehicle should be suitable for you.
Please also note that the range achieved during real-world driving may differ from the advertised range, as range achieved will be impacted by several factors such as driving style, weight of the vehicle and journey type. Your electric car will monitor your remaining range, and some will even direct you to the nearest charge point to re-charge.
Lead times for electric vehicles operate in the same way as petrol or diesel, in that they will vary manufacturer to manufacturer.
There are over 10,500 charging locations in the UK with over 17,000 devices fitted across these locations.
Exact types of charger, including their power output, charging structure and types of cable available with vary. However, there are fantastic resources such as Zap Map which electric car drivers can use to plan their public charging and identify suitable charging locations for their specific journeys.
Read more FAQs