Environmental goals, sustainability and the green agenda are a part of every business model. However, in a world filled with industry jargon and evolving government targets, knowing when to make changes and what action to take isn't always clear.
Whether you're just starting out on your sustainability journey or are already leading the way, here are some key actions you can take to become a greener business and support your employees.
1. Develop your sustainability strategy
In an environmental-sense, sustainability for business means reducing your emissions as a company and creating a positive impact on the global or local environment, community or economy. And with the UK government aiming for a target of net-zero emissions by 2050, now is the time to seize the opportunity and work together to reduce the emissions we generate through our day-to-day business operations.
Planning for an early transition enables you to reap the rewards of being environmentally and commercially sustainable as a business and secure an advantage over your competitors. It could also help you limit the cost of transition, by avoiding last-minute costs.
2. Offset your emissions to boost employee engagement
The ultimate goal of sustainability is to reduce emissions created by your business activities. However, by choosing to offset these emissions through sustainable schemes, such as planting trees or carbon-storage, you can also boost employee engagement and customer and investor relationships.
According to a 2019 YouGov poll, 45% of Britons (18-24) say the environment is the second most pressing issue facing the UK. A sustainability strategy can help you attract the best talent to your business, encourage employees to feel more passionate about their work and align them with the goals and values of the business – creating a team that is productive, loyal, and focused on the working day.
The bottom line is, if you haven't already reviewed your long-term sustainability strategy, now is the time to do so.
3. Focus on fleet
The four highest-emitting sectors are currently: transportation, energy supply, business and residential. Together, these account for around 78% of current emissions. To achieve net-zero emissions by 2050, businesses must begin powering their operations through sustainable methods such as solar, wind and biomass power and, crucially, switching to alternatively-fuelled fleets.
That's because in the UK businesses own over half of all new registered vehicles on the road, and transport remains the fastest-growing contributor to climate change and the largest source of carbon dioxide emissions (accounting for 34% in 2019).
Travel must be a key consideration in your sustainability strategy. This includes travel to and from the office, construction sites, depots, and any trips an employee makes to work, meet customers and suppliers, or carry out business functions. When you consider the journeys employees across your business make during their working day, it's easy to see how this can add up.
In July there was a 259% increase in pure-electric registrations compared to the previous year, and a 320% rise in demand for PHEVs. So, the message is clear: employees want electric and they're looking to their employers to open that door.
By providing electric vehicle (EV) options to your employees whether that's perk, personal or business-critical, your business can dramatically reduce its emissions and make it easier to comply with the government targets.
Source: SMMT.
Did you know?
As part of our own commitment to electric, we have joined the EV100 initiative and plan to switch our own company car fleet to 100% electric by 2025. In 2019 alone, this initiative saved over 1.32m kg of CO2.
The first step is to identify your employees' daily travel requirements in each area of your fleet. This can provide useful insights into how quickly the transition to electric can be made. Looking at daily miles also allows you to efficiently calculate the frequency of journeys and see how many could be powered by a single charge in an EV.
It's a good idea to work with your provider to open up choice lists and define an EV policy.
EVs are not just great for your people and the environment; they offer significant cost savings too. Cost-saving opportunities can be identified through assessing vehicles on a Whole Life Cost (WLC) basis, where tax and fuel savings are built into the calculation. We recommend employers are flexible when it comes to the amount drivers can contribute, to ensure a range of EVs are available at all grades.
For example, if the WLC of a Tesla Model 3 Long Range is £600 and a company's WLC entitlement is £500, then without a driver contribution the vehicle would not be available. However, if the driver could pay £100 contribution towards the Tesla, they would pay £0 Benefit-in-Kind (BiK) and be in a better total cost position, compared to the average BiK cost of £300 (40% tax payer) for petrol and diesel cars within their entitlement. As an added bonus, the driver would get a £200 a month saving and the opportunity to switch to cleaner technology at no extra cost to the employer.
Employee education and suitability checks can also simplify the transition to an EV fleet, and it's important to raise employee and driver awareness of the benefits. One way of ensuring your drivers get the right support is to work with a provider who has electric gurus on hand to cover policy design for fleet managers, and help drivers through their journey, from selecting the right EV to any vehicle queries such as:
Which type of home charging unit to invest in
Costing up and using the public charging network
Understanding what vehicles are available and how they suit different travel needs
By working with an experienced EV provider, you can make sure every employee receives the personal support and guidance they need.
The favourable tax landscape for EVs has led to a significant increase in demand and, as a result, more and more EV models are being introduced to suit different travel and lifestyle needs. At the time of writing, 24 electric car models are available, which is set to increase in 2021, as manufacturers develop their own model ranges to meet the government's targets.
While the electric van market is less developed, with 10 different models currently available, it is growing. Most electric vans are small or car-derived models, although latest releases have been in the mid-size sector. Over the next 12 months, more home deliveries in the LCV market could lead to additional van uptake in EVs, particularly in urban areas. The range of electric vans available is also set to increase. Look out for electric versions of the Peugeot Boxer, Citroën Relay and Mercedes Sprinter.
4. Consider a salary sacrifice car scheme
By introducing a salary sacrifice car scheme, you can help employees to take advantage of the new tax savings and access a brand-new EV, while supporting your sustainability strategy and making a real impact on carbon emissions. It's a win, win.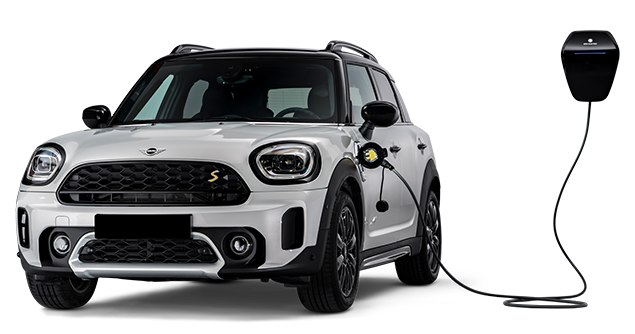 What are the benefits to your employees?
Company Car Tax rates up until 2022/23, including 0% BiK tax in 2020/21 for EVs, were confirmed in the Spring Budget. These are set to rise by 1% in each of the next two subsequent years and remain frozen at 2022/23 levels for a further 2 years. This makes a salary sacrifice car benefit and EVs attractive to both your business and your employees, as employees save tax and NI on their salary deduction and have very little BiK tax to pay for electric cars.
With salary sacrifice, employees give up part of their gross salary and get a brand-new car in return, with all of this included: insurance, maintenance, servicing, tyres, road tax, accident management, breakdown and glass cover. What's more, employees don't need to pay a deposit or complete a credit check. As an all-employee benefit, salary sacrifice is open to everyone, giving your employees choice when finding their next car. Buying power from the leasing provider also delivers great deals from all the leading manufacturers.
What are the benefits to your business?
In simple terms, it's a no brainer. Salary sacrifice schemes are a proven way to increase employee satisfaction and retention, at no cost to your business. The scheme also boosts your CSR by giving employees access to cleaner fuels. The benefit is free to set-up and your provider should take care of all the admin for you. In a recent Zenith scheme launch, 77% of salary sacrifice orders have been for EVs in the first two months of go-live.
The favourable tax landscape for EVs, and increased investment and commitments from the government to improve the UK's charging infrastructure, make it even easier for your business to bring in a salary sacrifice car scheme and provide the reassurance of knowing your employees will be supported every step of the way.
The result? A competitive edge to your benefits offering and a quick win for your sustainability strategy.
To find out more about how you can make the transition to EV, talk to our EV gurus today. We're ready to help you at every step of your sustainability journey.
3-steps to a fully charged sustainability strategy
Our fleet experts provide you with unique insights about how to work together for a sustainable future and electric transition success stories. Watch now.