We know how important it is to attract and retain the best people
That's why we invite you to Employee Benefits Live, Europe's largest reward and benefits event. Discover the latest trends, insights and top tips to support your benefits strategy and boost employee satisfaction.
Come and see us at stand B50 to find out how to brighten up your benefits package with our all-employee car solutions.
The best people deserve smart ways to drive brand new cars.
EMPLOYEE BENEFITS LIVE, 1-2 October
ONE NOT TO BE MISSED
You asked, our Consultancy Bright Sparks answered:
Are companies still implementing car schemes?
In short, yes. And they're reaping the rewards.
Whilst it's true that the release of the Optional Remuneration Agreement legislation (OpRA) put a focus on salary sacrifice car schemes and reduced the tax benefit that some cars bring, we have continued to launch new schemes with customers who recognise them as a viable benefit.
Companies are still looking for ways to provide all employees with the benefit of a company car that offers a risk solution to cover drivers from any unforeseen costs.
The driver benefits from:
a regular, monthly salary reduction
all-inclusive package with fully comprehensive insurance
no deposit or credit checks
It's an attractive option for employees to obtain a brand new car that's cost efficient and hassle-free.
This, coupled with the National Insurance savings (including tax savings for the lowest emitting vehicles), the ability to utilise corporate discounts for special offers, and VAT position makes it a no brainer for the employers too.
How do I keep all-employee car solutions flexible?
With so many factors influencing employees car buying choices from the clean air agenda to fuel options and millennials used to managing their budgets via subscription services, flexibility is key to delivering a true all-employee car solution.
Opting for a blend of options including salary sacrifice and personal contract hire (for employees who are either not entitled to a company car or not eligible for salary sacrifice) allows employees to choose the best solution for their needs.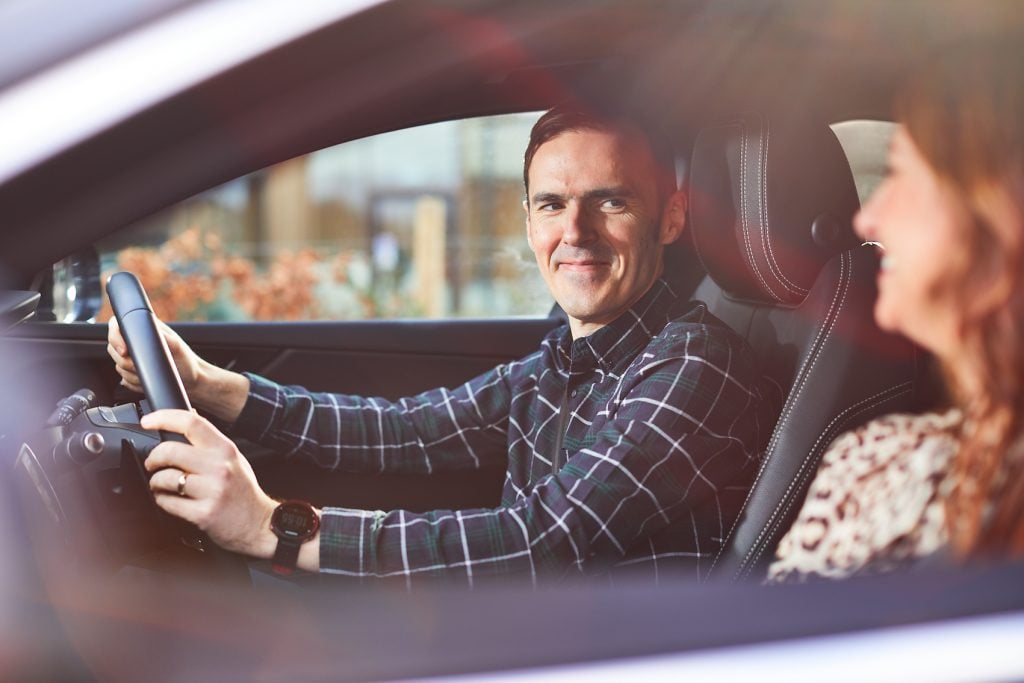 Why should we work with Zenith?
Powered by people. Reinforced with technology. Providing world-class service. That's why we're the UK's leading provider of private sector salary sacrifice car schemes. We're independent too. This unbiased approach means you can always trust us to do what's right for you and your employees. Making Zenith the smart choice for your organisation.
We've been providing salary sacrifice car schemes for over 10 years and are trusted by some of the UK's largest organisations. So, not only do we have a wealth of experience, we also have a deep and detailed understanding of what drives employee engagement.
How can my employees benefit from electric vehicles?
Purchasing an electric car outright can be costly and employees are often hesitant of taking on the ownership risks of brand new technology.
An all-employee offering is a great way for employees to find a cost-efficient way to run an electric car, whilst receiving full support with any questions they have on charging and operating an electric vehicle. Our knowledgeable account management teams play a large role in educating drivers about these new technologies.
Under salary sacrifice, there is no company car Benefit-in-Kind tax payable from April 2020, with minimal tax in the subsequent 2 years. This, in addition to the tax savings on the salary deduction (as ULEVs are omitted from the OpRA legislation), makes salary sacrifice a simple and easy way to drive an electric car.
Challenge our Bright Sparks
Want to be one step ahead? You can ask us anything! Submit a question to our Bright Sparks today.